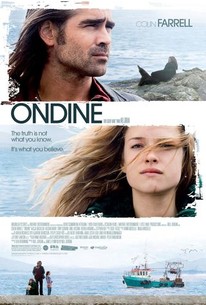 Ondine
2009, Drama/Fantasy, 1h 50m
104 Reviews
10,000+ Ratings
What to know
Critics Consensus
Flawed but charming, Ondine reaffirms writer-director Neil Jordan's gift for myth, magic, and wonder. Read critic reviews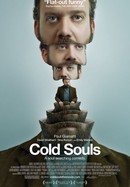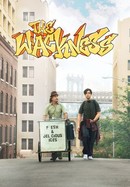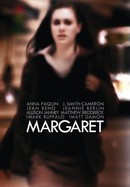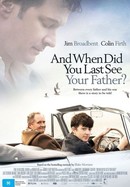 And When Did You Last See Your Father?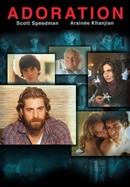 Where to watch Ondine
Rent/buy
Free
Subscription
Subscription
Rent/buy
Watch Ondine with a subscription on Amazon Prime Video, Hulu, rent on Vudu, Apple TV, or buy on Vudu, Apple TV.
Rate And Review
Ondine Photos
Ondine (2009)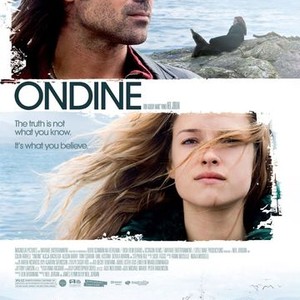 Ondine (2009)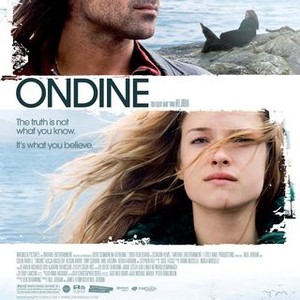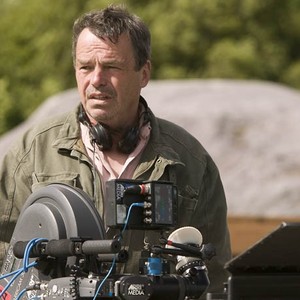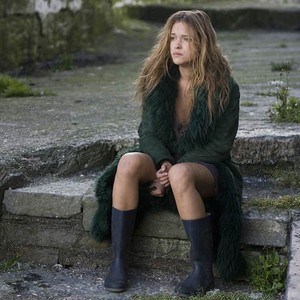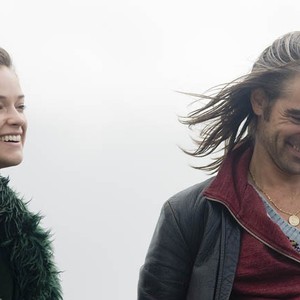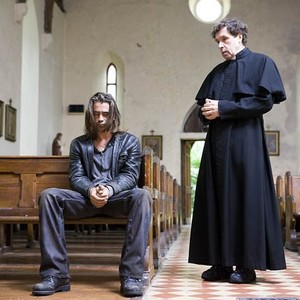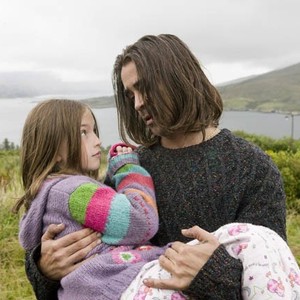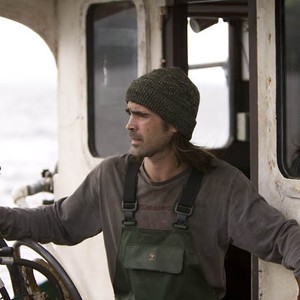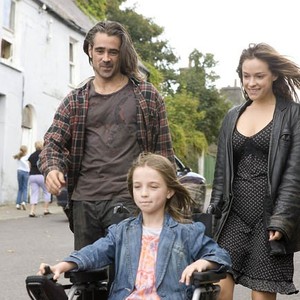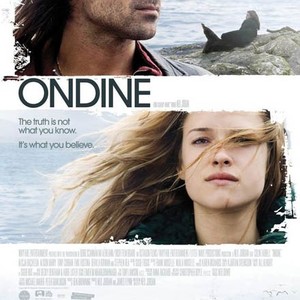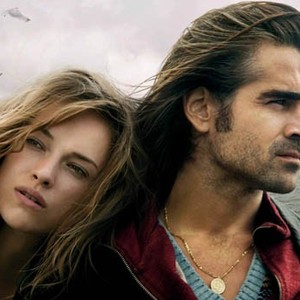 Ondine (2009)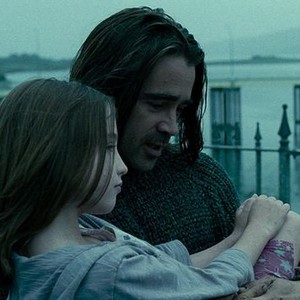 Ondine (2009)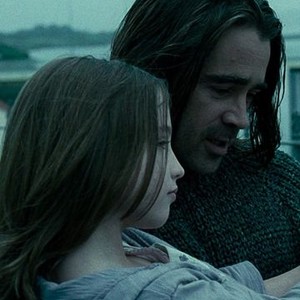 Ondine (2009)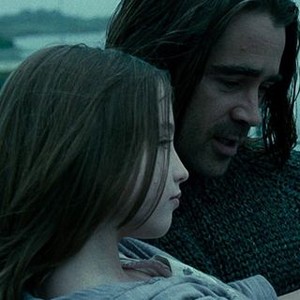 Ondine (2009)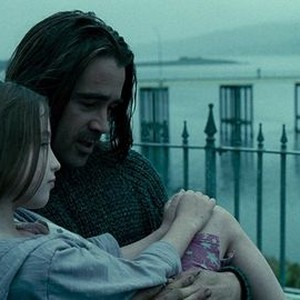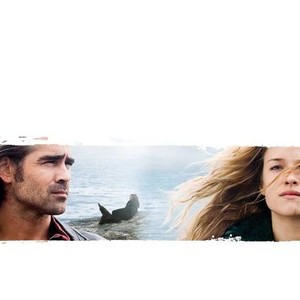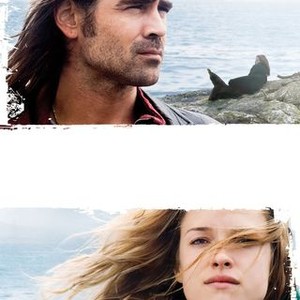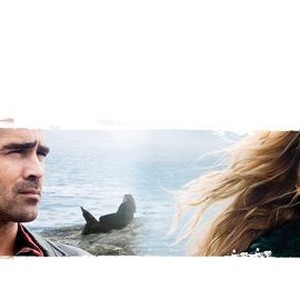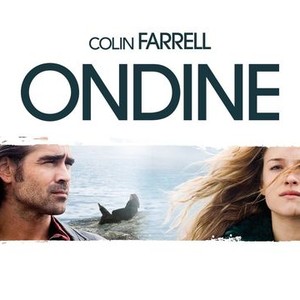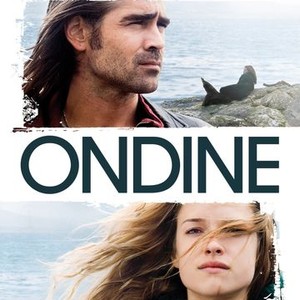 Movie Info
Fisherman Syracuse (Colin Farrell), a recovering alcoholic, lives with his daughter, Annie (Alison Barry), in a small village on the Irish coast. One afternoon, a mystifying and beautiful girl, Ondine (Alicja Bachleda), gets caught in his nets as he wades along the water. Aboard the boat, Ondine brings Syracuse great luck, seemingly drawing the fish towards his nets. However, the fisherman starts to fear that Ondine may not be meant for this life.
Rating: PG-13 (Some Violence|Sensuality|Brief Strong Language)

Genre: Drama, Fantasy

Original Language: English

Director: Neil Jordan

Producer: Ben Browning, James Flynn, Neil Jordan

Writer: Neil Jordan

Release Date (Theaters): limited

Release Date (Streaming):

Box Office (Gross USA): $548.9K

Runtime:

Distributor: Magnolia Pictures

Production Co: Bord Scannán na hÉireann / The Irish Film Board, Raidió Teilifís Éireann (RTÉ), Wayfare Entertainment, Little Wave Productions, Octagon Films, Sound & Vision Broadcasting Funding Scheme
News & Interviews for Ondine
Audience Reviews for Ondine
Colin Farrell emerges in this contemporary and live action interpretation of mermaid lore, playing a lonely fisherman, Syracuse. Within the first ten minutes of the film you know what you are embarking into. The water scenery is captivating, the richness of the picture hooks you, and Syracuse reeling in an unconscious woman in his fishing nets prepares you for this emotional and unique dramatic undertaking. Syracuse has a daughter , Annie (Alison Barry) living with liver failure which warrants her the freedom to take liberties as our heart melts over her adorable nature and vast imagination. These liberties allow for the inference that Ondine (Alicja Bachleda), what the woman from the nets requests to be called, is in fact a mermaid. Annie's quest to prove herself right, as she power chairs her way around the small fishing community adds to the captivation of the entire film. Ondine is low key, unworried about ruining the relaxed nature by muddying it up with useless suspense until the very shocking end of the film. No other film has ever caused such a childish smile following its conclusion, causing for re-examination of the entire film. No matter how you approach Ondine, Colin Farrell's continued talent cannot be argued and Alicja Bachleda's emergence is fresh and brilliant. In a sea of overpopulated films, Ondine is a vivid and unconventional catch.

It's a really sweet Irish fairytale, but sadly Jordan gives in at the end and brings a gritty ending that does away with all the magic.

I reckon Colin Farrell just couldn't wait for "Fright Night", because he was already calling up the guy who did "Interview with the Vampire"... before they were considering to remake "Fright Night". Yeah, that joke was probably never going to work too well, because as much as Neil Jordan is relatively recognized for doing "Interview with the Vampire", he's mostly the definitive Irish filmmaker. As if "Michael Collins" wasn't Irish enough for you, the only way that this film could be any more Irish is if it wasn't about a fisherman, but a potato farmer, and even then, I think Farrell pretty much compensated by actually going so far as to thicken his accent. Well, Farrell probably tweaked his Irish accent because he's so proud of his doing impeccable faux accents in most every other film that he wasn't even going to return home the same (I know accents differ with regions in Ireland, but I figured that not even the Irish cared), and plus, this film's Irishness is also limited by its also starring a Mexican-born Polish actress. Oh well, Alicja Bachleda is pretty hot, so I guess I'll run with whatever she slurs out in a pseudo-Scottish fashion (She's not actually playing Irish in the film, but you get the point). Actually, maybe I should rethink my system of accepting whatever Bachleda says, because considering that Jordan also did "The Crying Game", Farrell's Syracuse character should be less worried about the titular Ondine character hiding a fish tale and more worried about her hiding a, well, certain other type of tale. That possible twist certainly kept me on the edge of my seat, though it and Bachleda's gorgeous, seemingly female face, and fondness of getting down to her underwear every opportunity she gets, weren't the only things that kept me engaged throughout this, because this film is pretty enjoyable, though not without aspects which challenged my engagement. For a somewhat fluffy flick about water and fishing and whatnot, this film is kind of dry (Oh yeah, and most every other program about fishing is thrilling; maybe they would be if they had more beautiful Mexican-Polish women), having a certain entertainment value throughout its course, but still with plenty of moments in which momentum slows down under the weight of atmospheric cold spells, drawn out by repetitious dragging in story structuring. The film engages just fine time and again, but it is limper than it probably should be, and has moments where it really slows down, enough so to disengage and shake your investment, much like conventionalism. Perhaps even more abundant than the limp spells and decidedly as problematic is, of course, the film's being just so formulaic, maybe even borderline trite in its shamelessly taking on trope after trope, until it slips into predictability which ends up being contradicted by something of an unexpectedly lame twist, but still stands, and probably shouldn't be noticed throughout this "drama", because, truth be told, you go so far as to see the cheesy bits in this film coming... outside of the lame twist, of course. What reinforces the predictability of the somewhat overly fluffy areas in this film's plotting highlights is, of course, storytelling's taking most every opportunity it gets to corn things up a bit, whether when it's letting the lighter areas drift too far into cheesiness, or allowing more dramatic beats to become saccharine, maybe even histrionic, with subtlety issues which reflect director and writer Neil Jordan's being a bit too ambitious for his own good. Sure, Jordan's ambition inspires the charm that never abates from this film, and carries the final product quite a distance, but when it's not pumping the film with questionable storytelling beats, such as the subtlety issues, it's stressing the other shortcomings within the fulfillment of this film's potential, which, to be fair, is still pretty limited, as this film follows a simple story with only so much to say, let alone flesh out as potent, no matter how much Jordan wants it to be more than what it is. There's just not a whole lot to this film's story, and that's fine and all, but you're frequently reminded by Jordan's ambition to make this film more than what it is, and do so through such questionable moves as subtlety issues to break up the slow spells and conventionalism, thus leaving the final product to slip into underwhelmingness, maybe even forgetability. Still, when the film is occupying your time, I'd be lying if I said that such time isn't entirely squandered, because no matter how naturally limited or flawed the film may be, it wins you over, or at least looks pretty good. A film of this type isn't looking to do too much with its visual style, and sure enough, plenty of areas within Christopher Doyle's cinematography are kind of flat, and you shouldn't expect too much from Doyle's efforts, yet there is a certain ruggedness to the look of the film which is relatively unique, and consistently handsome. Doyle is not allowed to play with the film's visual style as well as he could have, but in the hands of a less competent photographer, the look of this film would have been completely flat, and as things stand, what Doyle does he does well enough for the film to look mighty good and catch your eye, much like the performers, and not just because some of the performers in this film are pretty pretty. Needless to say, there's hardly anything for this talented cast to work with, but when there's not the ever so occasional dramatic beat to play up, anyone from the young Alison Barry to the gorgeous Alicja Bachleda and, well, somewhat less dashing than usual Colin Farrell charm thoroughly, being handed questionably drawn characters who they bring to life with distinct charisma, somewhat augmented by decent chemistry. Like the characters themselves, the relationships between the characters are too cheesily, maybe even messily written, to feel as genuine as they probably should, considering how much this film is driven by its leads' relationships, but the chemistry is sold about as much as it can be by a cast whose charisma really does do a lot to carry the final product a fair distance, which is good, seeing as how this film's story is going to need all the help it can get if it's going to keep you going. Actually, while the film's story concept is not simply simple, but something of a mess, and steadily grows more so as it is unraveled through cornball storytelling, it's colorful, and while colorful is certainly not going to get the job done when it comes to really compelling, it ignites an immediate charm which is then flavored up, not just by the acting, but by Neil Jordan's performance, even as the writer of a script which is messy and rich with subtlety issues, but fleshes out colorful, if somewhat cheesy characters, while Jordan's direction fleshes out entertainment value. Sure, the entertainment value within Jordan's efforts could be more potent, as storytelling gets to be too steady to have all that much engagement value, while a sense of unsubtle overambition within what areas of Jordan's atmosphere that are not chilled out a touch too much further challenge your investment, but at the same time, Jordan keeps your investment alive with what he does do reasonably well, having a certain tenderness to his storytelling which soaks up the color and heart of this film, resulting in some entertainment value, maybe even some compelling moments, anchored by a wealth of charm. Really, if the film has nothing else going for it, it's charm, and while I kind of wish that the final product had more than just that going, even though the film was never to have too much going for, the heart of this fluffy drama is endearing enough to get you by with adequate entertainment value, even if it won't leave the final product to stick all that firmly into your memory. Overall, slow spells challenge engagement value about as much as cheesy subtlety issues within a simple and conventional story, as well as the ambition which emphasizes it all, thus making for a messy fantasy drama which falls as underwhelming, and could have even fallen flat, were it not for the handsome cinematography, charismatic performances, colorful writing and endearingly charming direction which make Neil Jordan's "Ondine" a reasonably entertaining and consistently enjoyable fluff drama, in spite of its heavy deal of problems. 2.5/5 - Fair

Wonderful film. Neil Jordan does a great job directing wise here. The film kind of reminded me of movies like Overboard, Splash, and Enchanted. Colin Farrell does a great job acting wise. Alison Barry is wonderful as Colin's daughter in the film. Alicja Bachleda is great as Ondine. She kind of reminds me of Keira Knightly. Stephen Rea is great as the Priest. The only negative is the finale is kind of too dark both tone wise and lighting wise. I did like the music score and the songs in the movie. I definitely recommend this film.
See Details