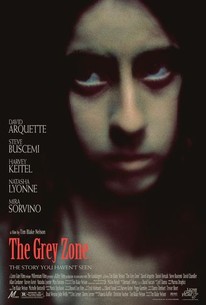 The Grey Zone
2001, History/Drama, 1h 48m
84 Reviews
5,000+ Ratings
Where to watch The Grey Zone
Rent/buy
Rent The Grey Zone on Vudu, or buy it on Vudu.
Rate And Review
The Grey Zone Photos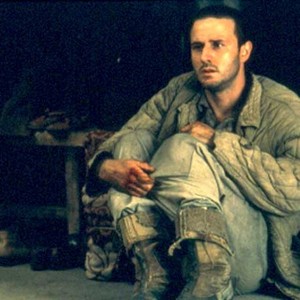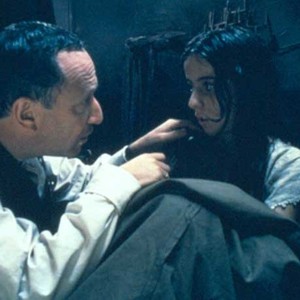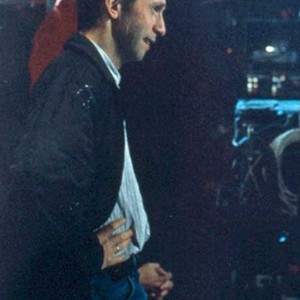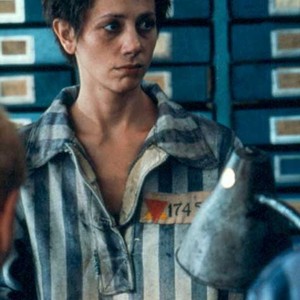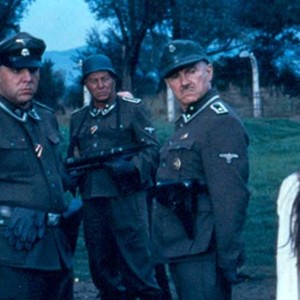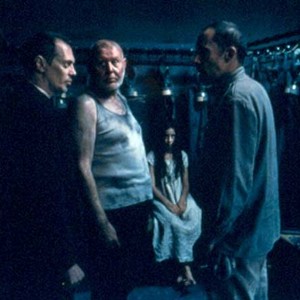 The Grey Zone (2001)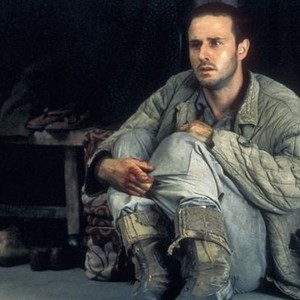 The Grey Zone (2001)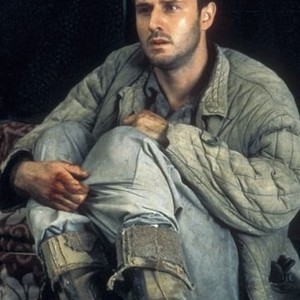 The Grey Zone (2001)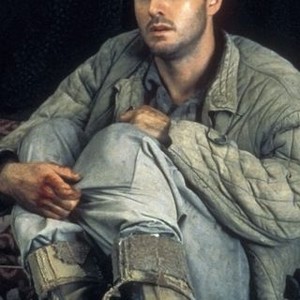 The Grey Zone (2001)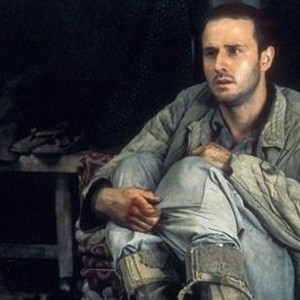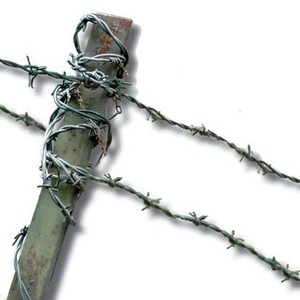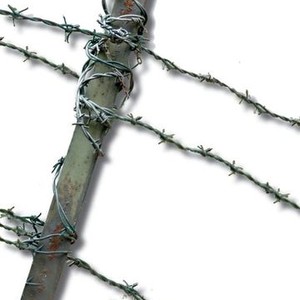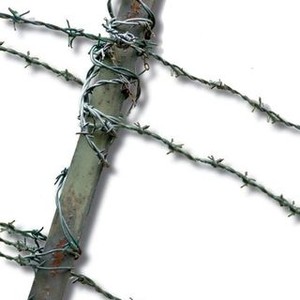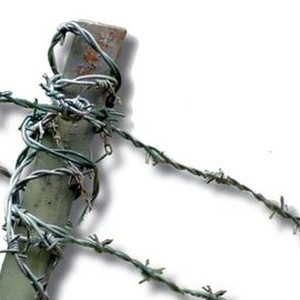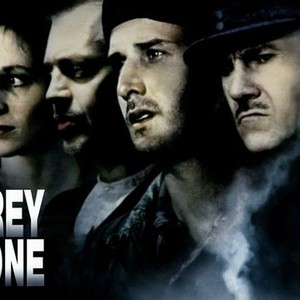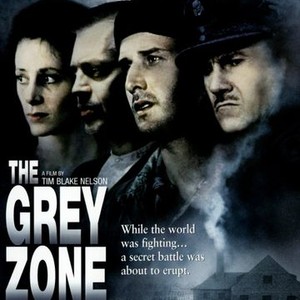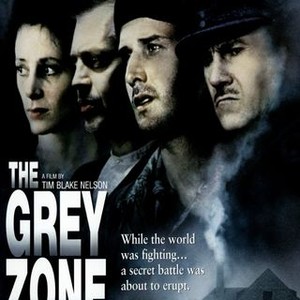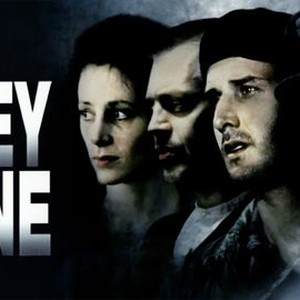 The Grey Zone (2001)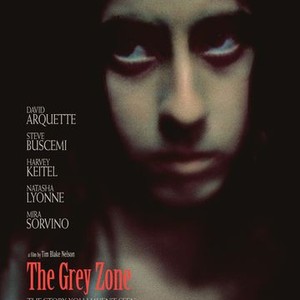 Allan Corduner and Kamelia Grigorova.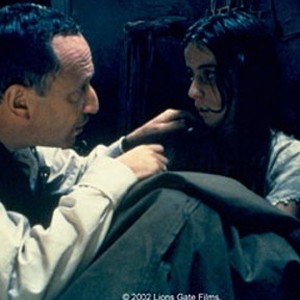 Movie Info
Based on actual events, "The Grey Zone" is the staggeringly powerful story of the Auschwitz's twelfth Sonderkommando -- one of the thirteen consecutive "Special Squads" of Jewish prisoners placed by the Nazis in the excruciating moral dilemma of helping to exterminate fellow Jews in exchange for a few more months of life. From inside the working organs of the infamous Auschwitz death camp, this film asks to what terrible lengths we are willing to go to save our own lives.
Rating: R (Strong Holocaust Violence|Nudity|Language)

Genre: History, Drama

Original Language: English

Director: Tim Blake Nelson

Producer: Pamela Koffler, Christine Vachon, Tim Blake Nelson, Avi Lerner, Danny Lerner

Writer: Tim Blake Nelson, Tim Blake Nelson, Miklos Nyiszli

Release Date (Theaters): original

Release Date (Streaming):

Box Office (Gross USA): $507.4K

Runtime:

Distributor: Lionsgate Films

Production Co: Killer Films, Goatsingers, Millennium Films

Sound Mix: Surround, Dolby SR, Dolby Digital, Dolby A, Dolby Stereo
News & Interviews for The Grey Zone
Audience Reviews for The Grey Zone
Bleak, sorrowful, and visceral in its depictions, The Grey Zone is a holocaust film that seeks to transport you to the minute-by-minute tragedies of the Nazi concentration camp. The film follows a group of prisons in an Auschwitz camp who, by their efforts to help with the body disposal, are given special privileges, leaving them feeling guilty. An opportunity for defiance finds the group, as they plot to destroy the dreaded incinerators. The film is unique from the standpoint that it is told in an almost clinical way, with fast dialogue, quick action, and no real time for pondering. It's almost reminiscent of a Steven Soderbergh film with its heightened sense of realism. This helps to distinguish itself from what some might consider 'misery porn', and forces the viewer to confront the realities of what is unfolding much in the way that the victims themselves had to, where the luxuries of after the fact pondering don't exist. This is bolstered by good overall performances, and crisp direction which keeps the film immersive. The problem, however, is that the film's clinical nature gave way to a sort of emotional disconnect. There is no one to really identify with, and the moments of horror are so fast as to have an almost blunted feel. Thus, the film never fully achieves the resonance that it wants, lacking a real emotional core. An overall strong, and uniquely conceived film 3.5/5 Stars

I'm sorry, but I have a real hard time watching movies that are based in other countries, and the people do not even have accents. The guards did, but not the prisoners. It was as if they all were American prisoners. I have seen soooo many outstanding Holocaust films. This one not included...

Based on a play based on a book, this is Tim Blake Nelson's harrowing look at the innerworkings of moral issues within a concentration camp. The story is focused on a group of Hungarian Jews in Auschwitz who are tasked with cleaning out the ashes of their dead comrades from the crematoriums. When they realize they are next on the list to die, they decided to have an uprising. This is some very hard stuff to watch, but it is also phenomenally amazing. It finds the right note between exploitative and overly emotional sentimentality, and despite being something hard to watch, it's also very hard to look away. The films boasts a talented cast who all give some really good performances. Well, okay, Keitel's accent is a bit iffy, but he's great at being a really cruel antagonist. David Arquette is surprisingly really good in a dramatic lead role, and it's nice seeing him step away from comedy once in a while. Other supporting roles are filled by the likes of Natasha Lyonne, Mira Sorvino, and Steve Buscemi among others. It's up there with Schindler's List and The Pianist as some of the best films about the Holocaust, and the direction is hauntingly effective. This isn't an uplifting film as you might have guessed, but it does really give you a lot to think about, mostly because of the issues it raises. Give this one a watch. It's something quite special.

In my opinion one of the worst films on the Holocaust. The story of the Jews "that fought back" is ridiculous and lacks the gravity that a story of this type deserves.
See Details