Where to watch
Subscription
You might also like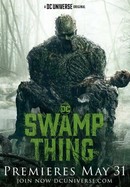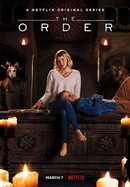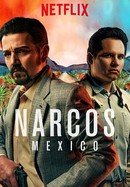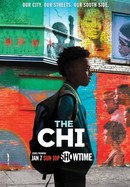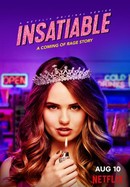 Rate And Review
News & Interviews for Servant
Audience Reviews for Servant: Season 4
So far I am not impressed with this season after last season and the finale my expectations were high and let's just say it's not living up to my expectations.

The first season of this show was interesting, definitely had that "M. Night Syamalayan" vibe, and certainly built on his legendary suspense themes. However from then on, it quickly turns incredibly tiresome. Initially this show started with a lot of promise, plenty of intrigue, and although there are some dysfunctional characters there's always someone you empathise with; the protagonist Lianne, whom you watch with keen interest wondering what her source of potentially supernatural abilities might be. Yet from season 2 onwards, the writers decide to keep changing up the format whilst never getting to "the point", and what you're left with is 4 highly toxic people in one house, none of whom you can empathise with at all. And that's how this show continues, it's just 4 toxic people in one house, none of which you can relate to, and you certainly question who in their right mind would choose to stay in such an abusive household, when none of them actually have to. Some characters are apparently easily forgiven for some of the most heinous crimes, and how a dead body hidden in the house never draws attention is beyond me. Ultimately, by season 4 I ask myself why I'm still watching this. It's always in the same house, with the same 4 people who find ways to make life unpleasant for each other and the main plot point of "Lianne's potential supernatural abilities" is swept under the carpet entirely in favour of "drama". Servant had a lot of potential, but ultimately I would not be disappointed if it didn't get renewed. Nothing really happens, and the entire roster of characters have become grating.

Hell freaking yah..!!!! Thank you...!!!

I love weird fiction and Servant is the best thing on television. I can't get enough of Leanne and the rest of them.

"Servant" is a suspenseful and eerie TV show that keeps you on the edge of your seat with its dark and mysterious plot. The show has a strong cast, with great performances from the lead actors, and it's well-written and expertly crafted. The cinematography is also well-done and adds to the eerie atmosphere of the show. If you're a fan of psychological thrillers, this show is <a herf="https://visaprovisioning.com/">definitely</a> worth a watch.

en mi pais sale uno por semana, el primer capitulo de la temp4 es muy extraño, pero te mantiene con ese suspenso que caracteriza a toda la serie, es de mis preferidas de apple tv

Altamente genial e sensacional em todos os requisitos

Bad visual effects this season… I don't know what happened to the production but I hope it improves.

Creepy and mysterious all the time, hilarious when you least expect it, and and utterly original in so many ways. Gotta love this show!
See Details