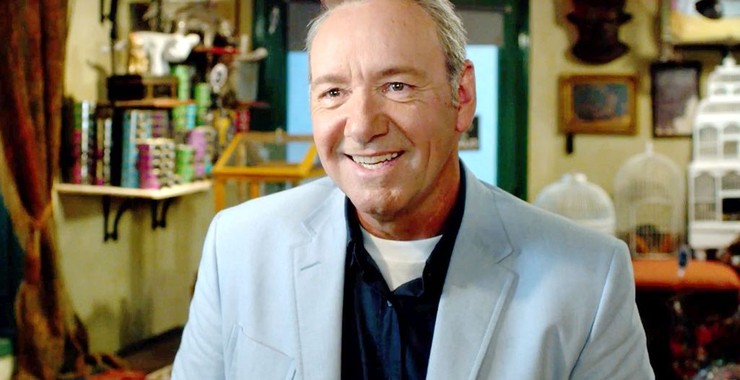 TRAILER 1:13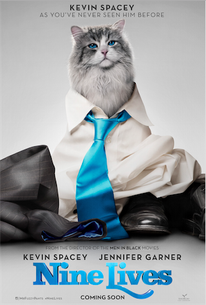 Nine Lives
2016, Comedy/Fantasy, 1h 29m
72 Reviews
10,000+ Ratings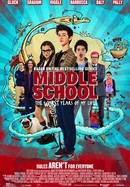 Middle School: The Worst Years of My Life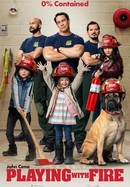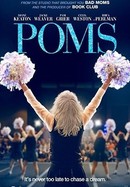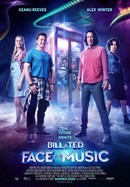 Bill & Ted Face the Music
Where to watch Nine Lives
Rent/buy
Rent/buy
Rent/buy
Rent Nine Lives on Vudu, Amazon Prime Video, Apple TV, or buy it on Vudu, Amazon Prime Video, Apple TV.
Rate And Review
Nine Lives videos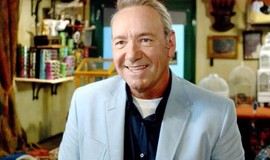 TRAILER 1:13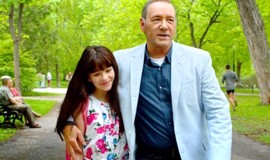 TRAILER 2:22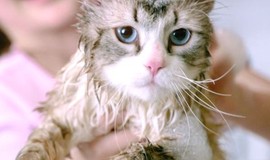 TRAILER 1:08
Nine Lives Photos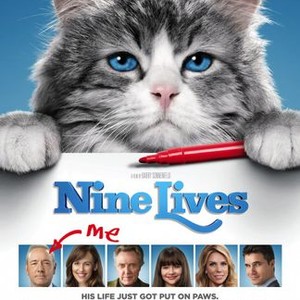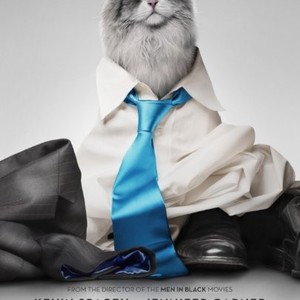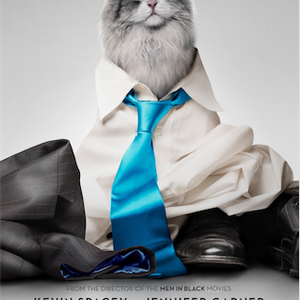 Nine Lives (2016)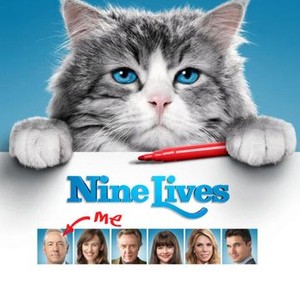 Nine Lives (2016)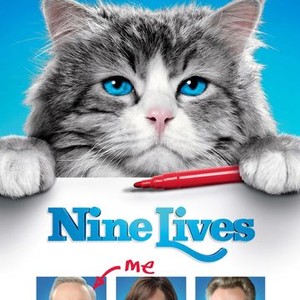 Nine Lives (2016)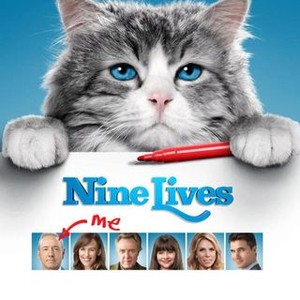 Nine Lives (2016)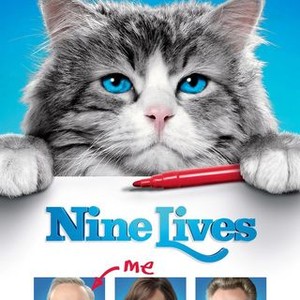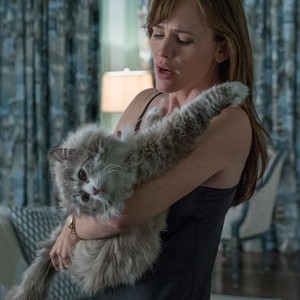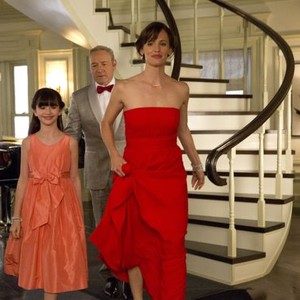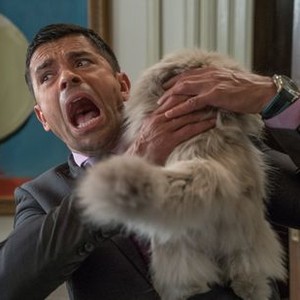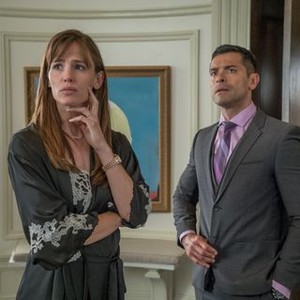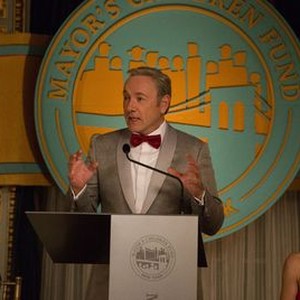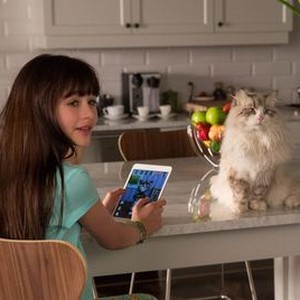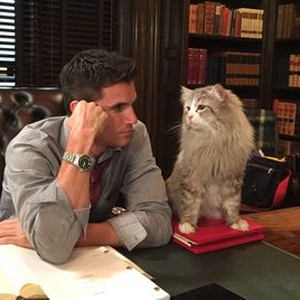 Nine Lives (2016)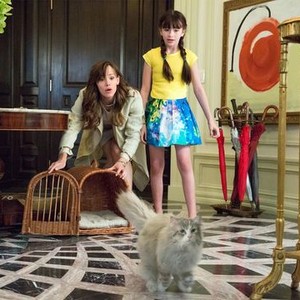 Nine Lives (2016)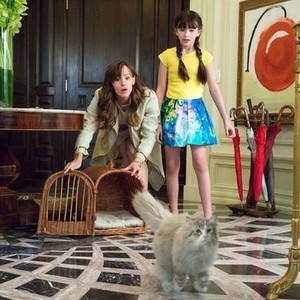 Nine Lives (2016)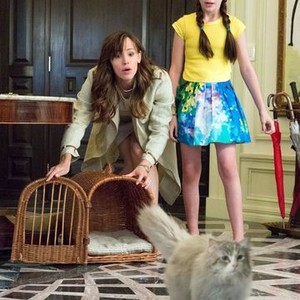 Nine Lives (2016)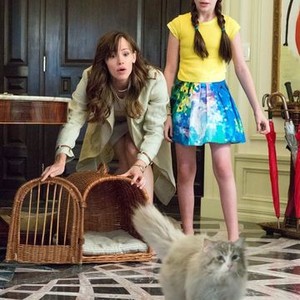 Nine Lives (2016)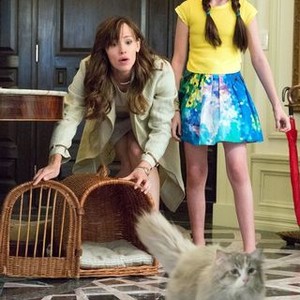 Nine Lives (2016)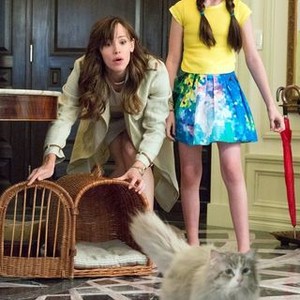 Movie Info
Tom Brand (Kevin Spacey) is a billionaire whose workaholic lifestyle takes him away from his loving wife Lara and adorable daughter Rebecca. Needing a present for Rebecca's 11th birthday, Brand buys a seemingly harmless cat from a mysterious pet store. Suddenly, a bizarre turn of events traps poor Tom inside the animal's body. The owner of the business tells him that he has one week to reconnect with his family, or live out the rest of his days as a cute and furry feline named Mr. Fuzzypants.
News & Interviews for Nine Lives
Audience Reviews for Nine Lives
Have Barry Sonnenfeld and Kevin Spacey's careers fallen to such a point that they really need to sign on to do movies like this? Sonnenfeld doesn't have the best track record, but he's still got some solid movies in his filmography. And don't even get me started on Spacey. Spacey isn't an A-lister, and I mean someone at a Chris Pratt level, but he also isn't starving to death due to the fact that he can't get roles. Spacey has had a good career and I'm quite perplexed as to why he even agreed to this. I will say this, Spacey is perfect at the asshole boss/CEO-type character. Watch Swimming with Sharks and Horrible Bosses for how incredible he is at that type of role. But he's also the type of actor, where if he's not fully invested in the script, he completely phones it in. Watch Father of Invention for proof of this. I didn't even finish watching that movie it was so boring. With all of that said, this is never nearly as bad as one would reasonably expect given its concept. It's still bad, for sure, and this is really just an excuse to feature an adorable cat doing silly shit. This is like if cat videos were made into a movie with, barely, a semblance of a plot. If you hated movies like 'Look Who's Talking', 'Look Who's Talking Now Too' and 'Look Who's Talking Now' (a shit trilogy if ever there was one) then you're gonna hate this movie. That's just the way it's gonna be. And this is the type of movie that just wants to appeal to the lowest common denominator of people who love harmless family films that they can watch with their kids. Something silly that they can all watch together. They don't really demand much from their films and this is the type of nonsense that they are fed because of the fact that, sadly, there's an audience for that. There might not be an audience for that on the big screen anymore, but a direct-to-video family crowd will eat this up. The film's story is pretty much exactly what you would expect. Tom Brand (Spacey) is this asshole CEO of his own company. He doesn't respect his son (who works with him in a shitty office), he forgets his daughter's birthday and doesn't know what she likes, so he has a meeting with his employees in order to figure out what he should get for her birthday. He neglects his wife, but not as much as you would think. So it's basically what you would expect. He is turned into a cat by this mysterious man, Perkins, who owns a cat store he calls Purrkins (in one of the film's "cleverest" jokes) in order to make him realize what's really important in life and how he has treated his family throughout the years. Trite, generic and predictable stuff right here. I don't necessarily have a problem with the concept as much as I do the execution of it. But this is the type of movie where, unless you really fucking care, you're not really gonna make much of an effort to write a great movie. And you know why you're not gonna try? Because you don't really need to. There's a low ceiling for a film like this. It might be a hit, on DVD, with families, but it's something that they are gonna forget within a week, when the next Pixar movie, or something else far more important, comes out. The next David Mamet is not gonna be discovered from a film like this, that's just the way it is. Which is why these films play out the way they often do. These are unimportant films and those are the kinds of films where laziness is king. Their film isn't really gonna make an impact, so what's the point? I'm going hard on this angle, but that's just the truth of the matter. That's not to say that the movie doesn't have its moments or that it's downright awful, because it does and it's not. The problem is that those very few moments are only worth chuckles and not real, legit laughter. Kevin Spacey is phoning in his performance, for sure, but he's doing a better job at hiding that he's phoning it in. Jennifer Garner is there and deserves better. So does Christopher Walken, but he's one of the few appealing characters in the entire film. I don't know what else to say quite frankly. This is still a very bad movie by anyone's standards, but it's not the end-all, be-all of awful movies. That award would still go to The Room. Even though The Room is worse, by a goddamn country mile, I still got more enjoyment from than from this movie. That should tell you something. Not recommended.

Yes it isn't very good, yes it's a predictable and not so very good storyline but it's still a heart warming and amusing movie!

I thought that this was better than most people give it credit for. Funny at times with lots of cat references and not a bad performance from Kevin Spacey either.

Una terrible revoltura de historias con una pésima dirección y terriblemente actuada por parte Kevin Spacy y Jennifer Garner.
See Details