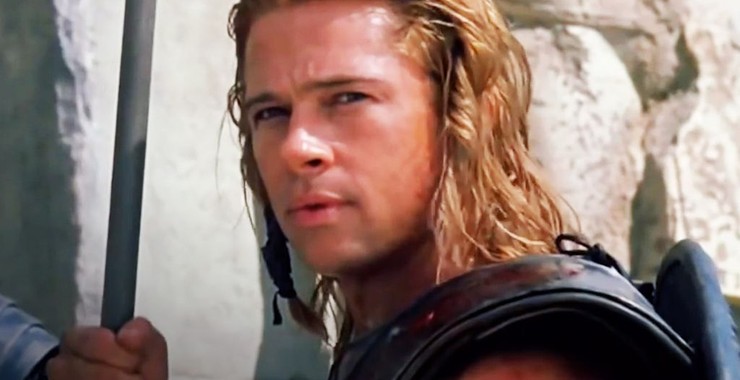 TRAILER 1:27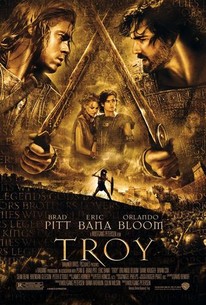 Troy
2004, Adventure/War, 2h 42m
228 Reviews
250,000+ Ratings
What to know
Critics Consensus
A brawny, entertaining spectacle, but lacking emotional resonance. Read critic reviews
Where to watch Troy
Buy
Rent/buy
Buy
Rent Troy on Amazon Prime Video, or buy it on Amazon Prime Video, Apple TV, Vudu.
Rate And Review
Troy videos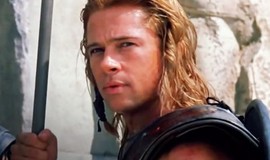 TRAILER 1:27
Movie Info
Based on Homer's "Iliad," this epic portrays the battle between the ancient kingdoms of Troy and Sparta. While visiting Spartan King Menelaus (Brendan Gleeson), Trojan prince Paris (Orlando Bloom) falls for Menelaus' wife, Helen (Diane Kruger), and takes her back to Troy. Menelaus' brother, King Agamemnon (Brian Cox), having already defeated every army in Greece, uses his brother's fury as a pretext to declare war against Troy, the last kingdom preventing his control over the Aegean Sea.
Rating: R (Nudity|Graphic Violence|Some Sexuality)

Genre: Adventure, War, Action, History, Drama

Original Language: English

Director: Wolfgang Petersen

Producer: Gail Katz, Wolfgang Petersen, Colin Wilson, Diana Rathbun

Writer: David Benioff

Release Date (Theaters): wide

Release Date (Streaming):

Box Office (Gross USA): $133.2M

Runtime:

Distributor: Warner Bros. Pictures

Production Co: Plan B Films, Radiant Pictures, Village Roadshow Prod., Warner Brothers

Sound Mix: Surround, Dolby SRD, DTS, SDDS

Aspect Ratio: Scope (2.35:1)
News & Interviews for Troy
Audience Reviews for Troy
submediocre across the bored... I mean board.

I wasn't keen on reviewing Troy originally, but long story short it was on the Space channel over five times this weekend and I ended up giving up my grudges against this film and sitting through it once or twice because there was nothing else to do and I wasn't motivated enough to climb the flight of stairs to my Blu-Ray collection so here goes. Troy cashes in as a large-scale film mainly because of it's keen casting choices which included Diane Kruger, Brad Pitt, and snagging two of the Fellowship alumni from Lord of the Rings in the form of Sean Bean and Orlando Bloom who directed a lot of hype towards this film, but surprisingly it wasn't as lackluster as I remember it being the last time I watched it back in 2009. Much like the previous Helen of Troy miniseries which came out a year prior, Troy tells a slightly different version of the tale of the union between Helen and Paris and how it caused the fall of the ancient city of Troy. However, unlike the miniseries which is vastly different in terms of story and character personalities, Troy focuses more on the characters and their choice rather than being centred on the events themselves which led up to the Sacking of Troy. The more human-centred approach works well with the different spectrums of versatility the main cast brings to the table, but all things aside the film itself is decently acted most of the way through and the chemistry between Bloom's Paris and Kruger's Helen is evident, as is the platonic relationship between Pitt's Achilles and Bean's Odysseus with Bean giving the film a more world-weary approach which somewhat balances the romance between Helen and Paris although the two lovers and Odysseus barely cross paths within the film itself. The film itself isn't on the same caliber as the opus of Lord of the Rings, or even a few other films based in Ancient times, but it holds up more proficiently than most people give it credit for, and for that I will say that in most ways, it's an okay film. Just not watched five times in a row.

I just saw this in one of our mythology classes. I can't remember most of it but I do recall the good looks of Eric Bana. All in all, I think it's not that bad but it will never manage to be as stunning as the other epic movies like Braveheart and Gladiator.

Troy is an overlooked epic that doesn't deserve the rotten rating it received. While it certainly doesn't have big emotion that we would expect from these kind of movies. That doesn't make it a bad movie, just a bad epic. Troy is an adaptation of Homer's great epic, the film follows the assault on Troy by the united Greek forces and chronicles the fates of the men involved. Troy is not a completely faithful adaptation of the famous story, and that`s a good thing. If it was, we would of had babies being killed, an important character shot in the knee and immediately dying, and lots of special effects for the Greek gods and their involvement. All of these would have made it more implausible than it already is. It`s already unbelievable that thousands of men are dying for one women and the more realistic approach taken in this movie works in it favor. Depending whether or not if you read the story of Troy by Homer will determine how much you like this movie. Since Troy has great material to work from you can expect a lot great dialogue to enhance a certain scene. One problem with the writing is that it doesn't have any big emotion behind it. This is mostly due to poor character development, the movie tells us happened before the battle of Troy instead of showing us, and the idea that thousands of men dying for two men dispute over a woman who is not properly developed nor is it properly build up is plausible enough. Despite not having the emotions we would expect from a epic, it's still good entertainment even without it. The cast on the other hand is well put together, except Brad Pitt character. Brad Pitt delivers a good performance, but his character is just not likable since he's basically a heartless killing machine who other enjoyment comes from sex. My favorite actor from the cast was easily Eric Bana. He's the only actor who came out both great and enjoyable at the same time. He was just terrific, a blast to watch, and was actually talented enough to make me care about his character death despite the so-so writing he got. As for the face that launched a thousand ship, Diane Kruger, in my opinion at-least, she's not worth dying for. It`s not her fault, its poor writing as we`re never really given anything much to like about her let alone fight for her. The battle scenes look great, but aren't impressive themselves. That's not entirely bad as we do see some great cinematography of the battle scenes and are for memorable in opinion. Troy is simply just a bad epic, but it has all the making of a good movie. With great production values and effort put into Troy it's certainly worth a watch even if comes a little short from your expecting from a epic.
See Details