Where to watch
Buy
Subscription
Buy
Buy
You might also like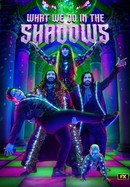 What We Do in the Shadows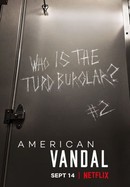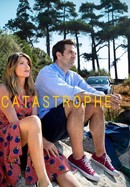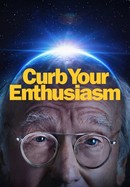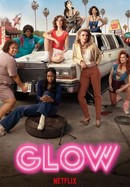 Rate And Review
News & Interviews for Atlanta
Audience Reviews for Atlanta: Season 4
Bravo, way to go out on top

An impressive array of episodes make up the final season of the artistically astounding Atlanta in a way that cements the show as one of the best of the decade. Donald Glover continues to show off via writing, directing, acting and artistry, proving once again that he's perhaps the most talented voice of his generation. Joined as always by Zazie Beetz, LaKeith Stanfield, and Brian Tyree Henry, Atlanta continues to tell the story of Al and Earn (Henry and Glover respectively), the former an up-and-coming rapper and the latter plays his cousin and manager, with Earn's (sort of) girlfriend and co-parent, Van (played by Beetz), and Al's ride or die best friend, Darius (played by Stanfield), in tow. This story has given way to other anecdotal episodes at times, inserted seemingly randomly throughout the show's run, which have nothing to do with our main cast in a way that seems to speak to Glover's, and fellow director Hiro Murai's, ability to tell different stories in a surreal and atmospheric way. Once the dust settles after the tragically short run of this masterpiece concludes Atlanta will be thought of fondly as one of the most unique, clever, and unpredictable shows of all time.

We found most episodes of Atlanta very interesting and somewhat thought provoking. There were, however, a few episodes throughout the series that felt disjointed. Would have liked to have seen more Paper Boi story lines woven through but all in all, a very unusual and enjoyable series.

Sometimes bold, always brash, Atlanta's final season brings Glover's and Murai's audacious vision to a strong finish.

Atlanta finishes strong with another weird and expertly crafted final season.

One of the best ways to end such a wonderful TV series! All three seasons were on a high level and the last one lived up to my expectations. Highly recommend you to watch this series! Although it is sad that it is the end, it was a pleasure to have seen this masterpiece!

"Atlanta" has been one of the funniest, most clever, and most well-written comedy series for years now. It's sad to see the show come to an end, but I have thoroughly enjoyed following it. Every episode and every season is completely new and ambitious and Donald Glover presents a wide variety of ideas and premises that are so fascinating. I think I liked the first two seasons the most but the third and fourth seasons certainly had many outstanding episodes. The show presents social commentary in a way that is also hilarious and engaging and I have always been a fan of how it's put together. Overall, this is a great show that brings something new to the table often and still completely works as a cohesive package.

The best show of all time

This show isn't for everyone. It's weird. It's non-formulaic. It's funny. It's tense. It's thought-provoking. It's different. And that's why I love it so much.
See Details