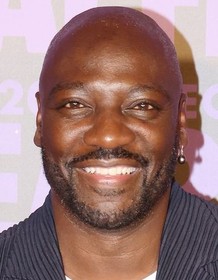 Adewale Akinnuoye-Agbaje
Highest Rated: 90% Tour De Pharmacy (2017)
Lowest Rated: 11% The Mistress of Spices (2005)
Birthday: Aug 22, 1967
Birthplace: Islington, London, England, UK
A tall, well-built and striking performer of African descent, London-born, Nigerian-raised Adewale Akinnuoye-Agbaje was a physically imposing presence with a booming voice, cool exterior and impossible-to-ignore onscreen charisma. Working his way through higher education as a model, Akinnuoye-Agbaje headed for the States after earning his Master's degree in law and was quickly scooped up for the 1992 hit music videos "Giving Him Something He Can Feel" by En Vogue and "Love No Limit" by Mary J. Blige. Just bubbling under the surface, Akinnuoye-Agbaje did more modeling work and began to win acting roles in hits like "Congo" (1995) and "Ace Ventura: When Nature Calls" (1995). His unique look, compelling accent and penetrating stare would separate him from fellow performers, and he landed significant roles in the thriller "The Deadly Voyage" (HBO 1996) and an updated take on "Jules Verne's 20,000 Leagues Under the Sea" (ABC 1997). His breakthrough came with a three-year arc as villainous drug dealer Simon Adebisi on edgy prison drama "Oz" (HBO 1997-2003). While appearing on "Oz," Akinnuoye-Agbaje also essayed the kinder, gentler cabbie Winston on the comedy-drama "Linc's" (Showtime 1998-2000), created by Tim Reid. During this period, he also appeared in cable biopic "Enslavement: The True Story of Fanny Kemble" (Showtime 2000) and the direct-to-video comedy "Kat & Allison" (2001). The over-the-top sequel "The Mummy Returns" (2001) offered Akinnuoye-Agbaje the opportunity to wow his largest big-screen audience yet as the bloodthirsty Lock-Nah, mastermind behind the scheme to reincarnate the mighty Imhotep. Key supporting roles in action blockbuster "The Bourne Identity" (2001) and hip hop-themed gangster drama "Get Rich Or Die Tryin'" (2005) raised his screen identity prior to his TV return as the mysterious Mr. Eko on hit ABC drama "Lost" (ABC 2004-2010) in its second season. After his story arc on that complex series was completed, Akinnuoye-Agbaje returned his focus to films, beginning with a starring role in ensemble action hit "G.I. Joe: The Rise of Cobra" (2009), followed by key roles in science fiction horror reboot "The Thing" (2011), British-made John Steinbeck adaptation "Best Laid Plans" (2012), Sylvester Stallone thriller "Bullet to the Head" (2013) and Marvel Cinematic Universe effort "Thor: The Dark World" (2013). Akinnuoye-Agbaje continued in this varied fashion, co-starring in films ranging from special effects blockbuster "Pompeii" (2013) and musical reboot "Annie" (2014) to Oscar-contender dramas "Trumbo" (2015) and "Concussion" (2015). Along with the starring voice role in animated action-adventure "Bilal" (2016), Akinnuoye-Agbaje co-starred as supervillain Killer Croc in DC Comics supervillain ensemble "Suicide Squad" (2016).
Photos
Adewale Akinnuoye-Agbaje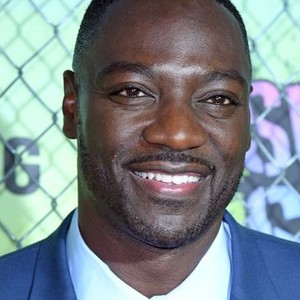 SUICIDE SQUAD, from left: Jai Courtney, Margot Robbie, Will Smith, Karen Fukuhara, Joel Kinnaman, Adewale Akinnuoye-Agbaje, Jay Hernandez, 2016. ph: Clay Enos/© Warner Bros.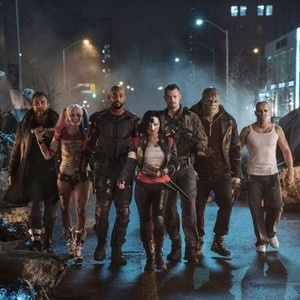 SUICIDE SQUAD, foreground, kneeling: Karen Fukuhara; standing from left: Adam Beach, Jai Courtney, Cara Delevingne, Joel Kinnaman, Margot Robbie, Will Smith, Adewale Akinnuoye-Agbaje, Jay Hernandez, 2016. ph: Clay Enos/© Warner Bros.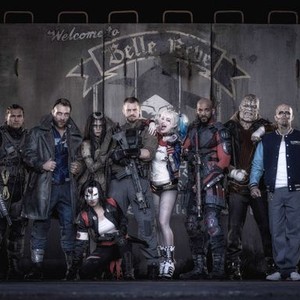 Hunted, Adewale Akinnuoye-Agbaje (L), Stephen Dillane (R), 'Ambassadors', Season 1, Ep. #5, 11/16/2012, ©HBO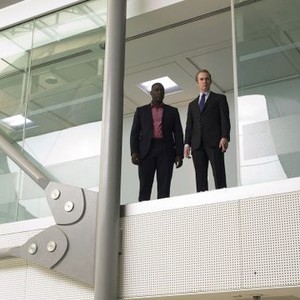 BOURNE IDENTITY, Adewale Akinnuoye-Agbaje, 2002, (c) Universal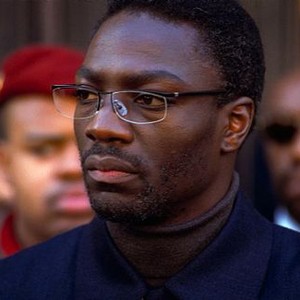 SUICIDE SQUAD, from left: Adewale Akinnuoye-Agbaje, Margot Robbie, 2016. ph: Clay Enos/© Warner Bros.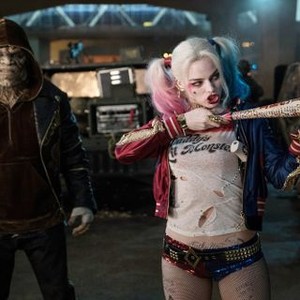 SUICIDE SQUAD, foreground from left: Margot Robbie, Karen Fukuhara, Jai Courtney; back from left: Adewale Akinnuoye-Agbaje, Joel Kinnaman, Will Smith, 2016. ph: Clay Enos/© Warner Bros.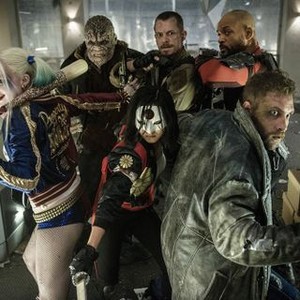 American Odyssey, Adewale Akinnuoye-Agbaje (L), Itoya Osagiede (R), 'Kmag Yoyo', Season 1, Ep. #8, 05/24/2015, ©NBC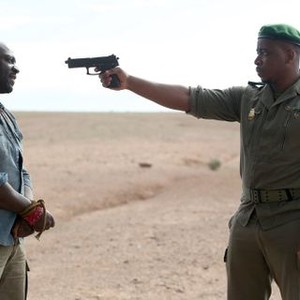 Hunted, from left: Stephen Dillane, Adewale Akinnuoye-Agbaje, Adam Rayner, Morven Christie, 'Snow Maiden', Season 1, Ep. #8, 12/07/2012, ©HBO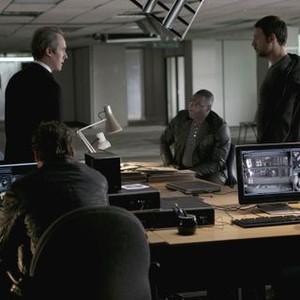 American Odyssey, Adewale Akinnuoye-Agbaje, 'Soup Sandwich', Season 1, Ep. #7, 05/17/2015, ©NBC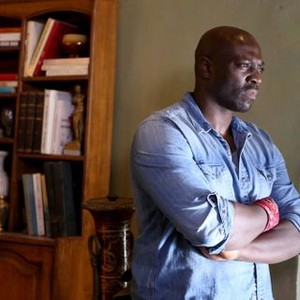 BULLET TO THE HEAD, Adewale Akinnuoye-Agbaje, 2013. ph: Frank Masi/©Warner Bros. Pictures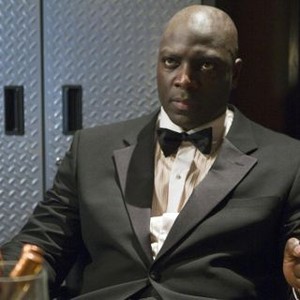 American Odyssey, Adewale Akinnuoye-Agbaje, 'Tango Uniform', Season 1, Ep. #4, 04/26/2015, ©NBC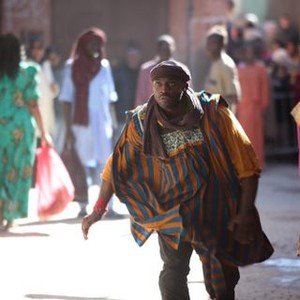 American Odyssey, Adewale Akinnuoye-Agbaje, 'Tango Uniform', Season 1, Ep. #4, 04/26/2015, ©NBC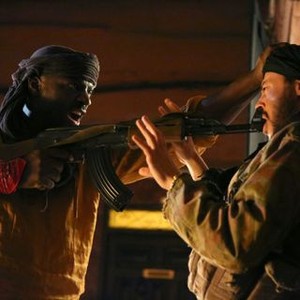 American Odyssey, Adewale Akinnuoye-Agbaje, 'Drop King', Season 1, Ep. #3, 04/19/2015, ©NBC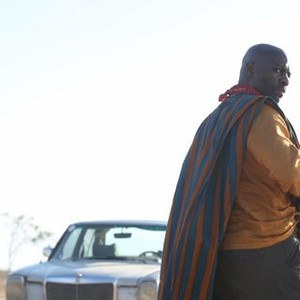 American Odyssey, Adewale Akinnuoye-Agbaje, 'Drop King', Season 1, Ep. #3, 04/19/2015, ©NBC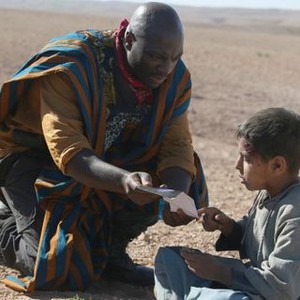 BULLET TO THE HEAD, from left: Jason Momoa, Adewale Akinnuoye-Agbaje, 2013. ph: Frank Masi/©Warner Bros. Pictures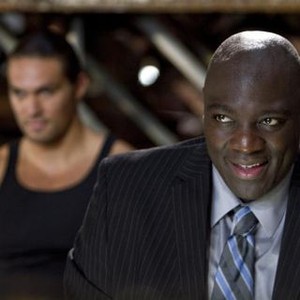 Hunted, Adewale Akinnuoye-Agbaje (L), Stephen Dillane (R), 'Khyber', Season 1, Ep. #7, 11/15/2012, ©HBO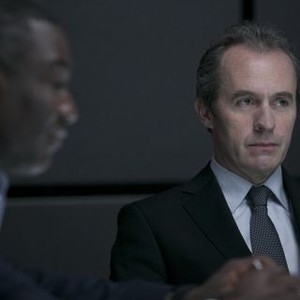 Hunted, from left: Adam Rayner, Morven Christie, Melissa George, Adewale Akinnuoye-Agbaje, 'Polyhedrus', Season 1, Ep. #6, 11/23/2012, ©HBO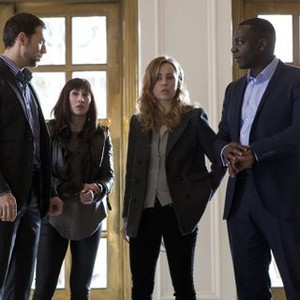 American Odyssey, Adewale Akinnuoye-Agbaje, 'Drop King', Season 1, Ep. #3, 04/19/2015, ©NBC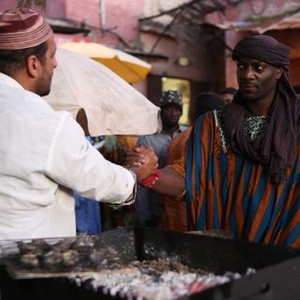 American Odyssey, Adewale Akinnuoye-Agbaje, 'Kmag Yoyo', Season 1, Ep. #8, 05/24/2015, ©NBC