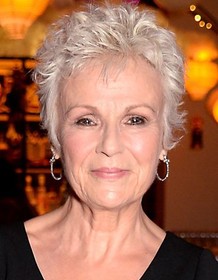 Julie Walters
Highest Rated: 99% Paddington 2 (2017)
Lowest Rated: Not Available
Birthday: Feb 22, 1950
Birthplace: Birmingham, West Midlands, England, UK
Dame Julie Walters, DBE was an Oscar nominee and multiple BAFTA winner whose skillful comedic and dramatic turns in "Educating Rita" (1983), "Billy Elliott" (2000), the "Harry Potter," "Mamma Mia!" and "Paddington" franchises and "Mary Poppins Returns" (2018) made her one of the most popular and prolific actresses on both sides of the Atlantic. Born Julia Mary Walters in Edgbaston, a suburb of Birmingham, England on February 22, 1950, she was one of five children by English and Irish parents. By her own account, she was not an academic-minded child - she was dismissed from Holly Lodge Grammar School for Girls for misbehavior - and went to work at an insurance company at the age of 15. Walters briefly trained as a nurse at the Queen Elizabeth Hospital in Birmingham, but left to pursue a long-standing dream of becoming an actor Studies in English and drama at Manchester Metropolitan University preceded her first stage roles with the Everyman Theatre Company, where she performed with fellow future stars like Jonathan Pryce, Bill Nighy and Pete Posthlewaite, with whom she was romantically involved during the 1970s. Stints in improvisational comedy and cabaret, as well as guest roles on television, preceded her first stab at stardom as a freethinking hairdresser from Liverpool who aspires to better herself in Willy Russell's play "Educating Rita" (1980). Walters earned critical raves for her performance, which was followed by a successful collaborative partnership with actress and playwright Victoria Wood, whom she had met while both were appearing in a 1978 sketch revue, "In at the Death." Their collaborations included a TV adaptation of Wood's play "Talent" (ITV, 1979) and two sketch comedy series, "Wood and Walters" (ITV, 1981-82) and "Victoria Wood As Seen on TV" (BBC Two, 1985-87), which yielded one of Walters' most popular comic characters, the elderly tea lady Mrs. Overall, on the soap opera spoof "Acorn Antiques." The character and sketch would earn a devoted fan following and an award-winning musical adaptation, directed by Trevor Nunn, in 2005. In 1983, Walters stepped into the spotlight in the film version of "Educating Rita," directed by Lewis Gilbert and co-starring Michael Caine as the alcoholic professor whose love of literature is reignited by Walters' Rita. For her performance, Walters earned an Oscar nomination, a Golden Globe and a BAFTA for Best Actress in a Leading Role - the first of seven - and soon settled into steady character work in both dramatic and comedic features and television. Walters was a naïve waitress who supplemented her income by renting her apartment to escorts in Terry Jones' "Personal Services" (1987), the playwright Joe Orton's mother in Stephen Frears' "Prick Up Your Ears" (1987), and a mother who becomes involved in Irish-English peace relations in "Titanic Town" (1998), one year before she was made an Officer of the Order of the British Empire (OBE). On television, she reunited with Wood for a 1991 special, "Julie Walters and Friends" (ITV) and the series "Dinnerladies" (BBC One, 1998-2000), about workers at a factory canteen in Manchester. In 2000, she netted her second Oscar and Golden Globe nominations, as well as a second BAFTA, as the dedicated dance teacher of a young Irish boy in Stephen Daldry's "Billy Elliot"; the success of the film led to a slew of high-profile film projects, including a recurring role as Molly Weasley in the "Harry Potter" film franchise, save for "Harry Potter and the Goblet of Fire" (2005). Walters also played one of a group of middle-aged women who produced a nude calendar to raise money for cancer research in "Calendar Girls" (2003), and netted BAFTA TV Awards for the comedy "Strange Relations" (ITV, 2001), with Paul Reiser; a grieving mother in "Murder" (2002); an updated Wife of Bath in BBC One's "Canterbury Tales" (2003); and as Northern Ireland Secretary of State Mo Mowlam in "Mo" (Channel 4, 2010). Between these projects, Walters played Jane Austen's mother in "Becoming Jane" (2007), the vivacious Rosie in "Mamma Mia!" (2008), the kindly Mrs. Bird in "Paddington" (2014) and its 2017 sequel, and a feisty boardinghouse owner in "Brooklyn" (2015), which brought her 16th BAFTA nomination, while also finding time to be named Commander of the Order of the British Empire in 2008. Walters remained remarkably busy in her sixth decade, penning a 2008 autobiography, That's Another Story, paying tribute to Wood, who died in 2016, with the documentary series "Our Friend Victoria" (BBC, 2017), enjoying major supporting roles in "Mamma Mia! Here We Go Again!" and "Mary Poppins Returns" (both 2018), while also being named Dame Commander of the Order of the British Empire in 2017.
Photos
Julie Walters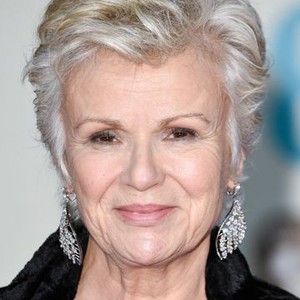 EDUCATING RITA, (aka L'EDUCATION DE RITA), Julie Walters, 1983, © Columbia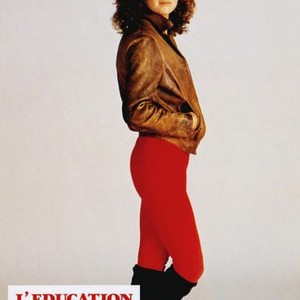 CALENDAR GIRLS, Julie Walters, 2003, (c) Touchstone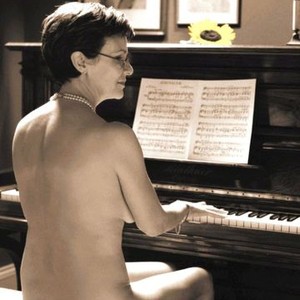 CALENDAR GIRLS, Julie Walters, John Alderton, 2003, (c) Touchstone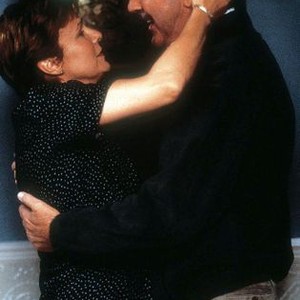 BECOMING JANE, James Cromwell, Julie Walters, 2007. ©Miramax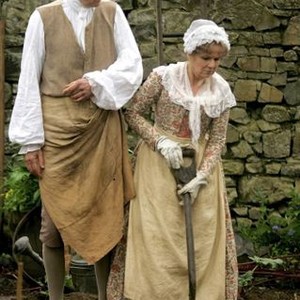 BECOMING JANE, Julie Walters, James Cromwell, 2007. ©Miramax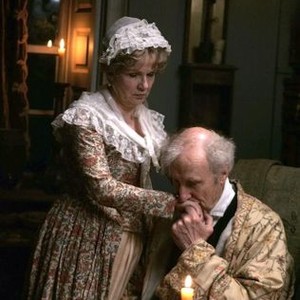 CALENDAR GIRLS, Angela Baker, Julie Walters, 2003, (c) Touchstone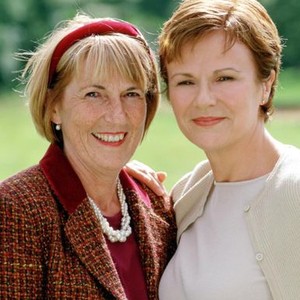 JUST LIKE A WOMAN, Julie Walters, Adrian Pasdar, 1992, (c)Samuel Goldwyn Films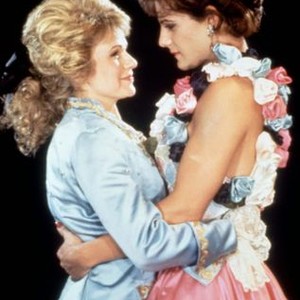 CALENDAR GIRLS, Julie Walters, John Alderton, 2003, (c) Touchstone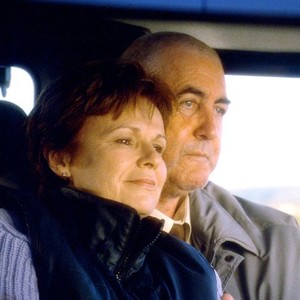 PRICK UP YOUR EARS, Julie Walters, 1987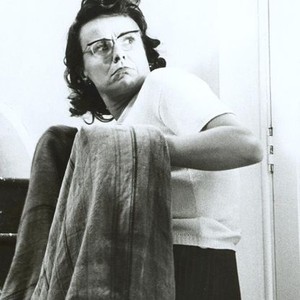 PERSONAL SERVICES, Julie Walters (front left), 1987, © Vestron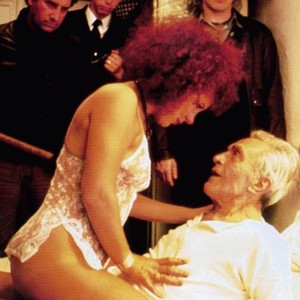 INTIMATE RELATIONS, Julie Walters, 1996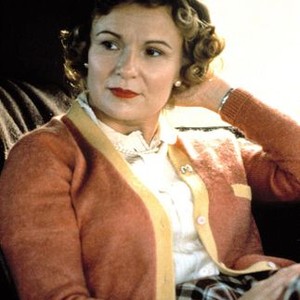 CAR TROUBLE, Julie Walters, 1985, © Thorn EMI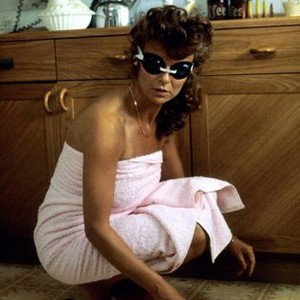 JUST LIKE A WOMAN, Julie Walters (center), Adrian Pasdar (both left in drag and on right), 1992, ©Samuel Goldwyn Company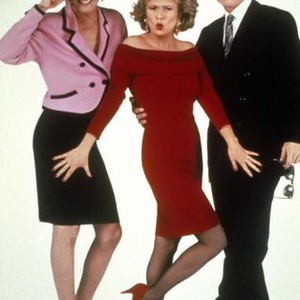 JUST LIKE A WOMAN, Adrian Pasdar, Julie Walters, 1992, ©Samuel Goldwyn Company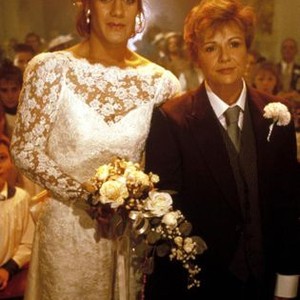 DRIVING LESSONS, Julie Walters, 2006. ©Sony Pictures Classics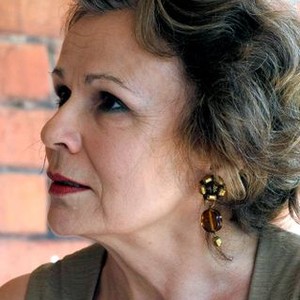 ONE CHANCE, from left: Alexandra Roach, Julie Walters, 2013. ph: Liam Daniel/©Weinstein Co.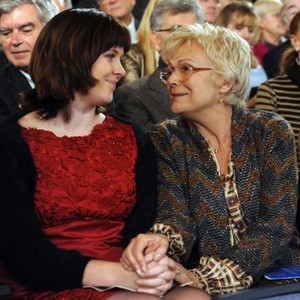 CALENDAR GIRLS, Julie Walters, Helen Mirren, 2003, (c) Touchstone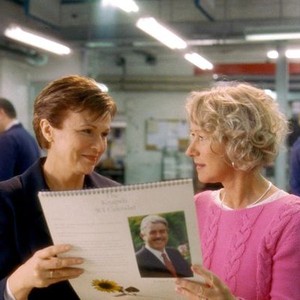 EDUCATING RITA, from left: Julie Walters, Michael Caine, 1983, © Columbia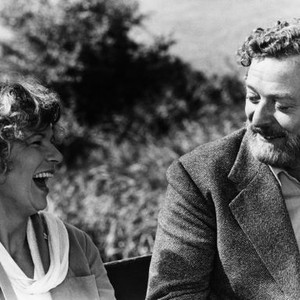 CAR TROUBLE, Julie Walters, 1985, © Thorn EMI