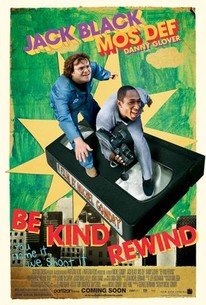 Be Kind Rewind
2008, Comedy, 1h 41m
131 Reviews
100,000+ Ratings
What to know
Critics Consensus
Slighter and less disciplined than Gondry's previous mind-benders. Read critic reviews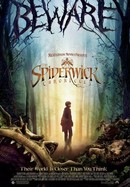 The Spiderwick Chronicles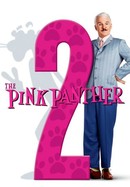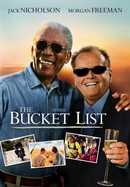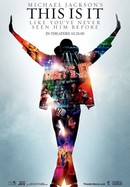 Michael Jackson's This Is It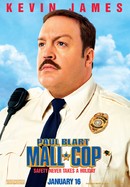 Where to watch
Rent/buy
Rent/buy
Rent/buy
Rate And Review
Movie Info
After a man (Jack Black) accidentally creates a magnetic field that erases a store's videotapes, he hatches a daring scheme to help his friend (Mos Def), a clerk at the store, keep his job. The two friends set out to re-create the most popular titles in the store's inventory, ranging from "The Lion King" to "Robocop."
Rating: PG-13 (Some Sexual References)

Genre: Comedy

Original Language: English

Director: Michel Gondry

Producer: Michel Gondry, Julie Fong, Georges Bermann

Writer: Michel Gondry

Release Date (Theaters): wide

Release Date (Streaming):

Box Office (Gross USA): $11.2M

Runtime:

Distributor: New Line Cinema

Production Co: Partizan

Sound Mix: SDDS, DTS, Dolby SRD

Aspect Ratio: Scope (2.35:1)
News & Interviews for Be Kind Rewind
Audience Reviews for Be Kind Rewind
Now, I'll be honest, I find Jack Black to be a so-so actor. At time she can be pretty funny, other times he can be annoying. With Be Kind Rewind, he is very enjoyable, and gives one of his better performances. This is a very good film that is highly entertaining from start to finish, and in many ways, this is a tribute to the love of cinema. The film boasts a fun storyline, and this film is a lot of fun and I was pleasantly surprised at how much I enjoyed it. With a good blend of comedy and feel good charm, this is a must see that boasts several film references. In terms of sheer originality, Be Kind Rewind is a standout feature that will satisfy any film lover. Jack Black is very good here, and the chemistry between him and Mos Def is terrific. The rest of the cast are great too, and each actor being something to really make this a must see comedy. I loved this film, and the script was well thought out, original and above all refreshing. There is plenty to enjoy here, and director Michel Gondry has made a film that is well worth your time. This film has plenty of heart, and memorable scenes to really make it a unique film experience. The film has a few weak moments, but overall, there are plenty of strengths here that overshadows the few weak aspects. Be Kind Rewind is a good comedy with plenty of good performances, a great story, and plenty of humor to make it a film that can exceed your expectations. I was surprised with this film, and I think I would enjoy it as much as I did, but I walked away from it, not only enjoying it, but feeling that this among Jack Black's best performances.

Jack Black and Mos Def make a good comedy and entertainment duo in Michael Gondry's heartwarming film, Be Kind Rewind. The film is clever and though has its hiccups, can't be overlooked, especially from the amount of charm and originality it provides. 4/5

This is Michel Gondry's delightful ode to handmade DIY craftsmanship at it's finest. The story concerns a bumbling goofball named Jerry who, after becoming magnetized in an unlikely way accidentally erases all the VHS tapes at a declining video store where his friend Mike works. To fix the situation, the two decide to make remakes of all the movies, using themselves and makeshift special effects in a fashion they call "Sweding". Surprisingly, their no-budget remakes become a hit and actually start to help bring the store out of decline. There are some other issues being dealt with in the film though, and that's both positive and negative. This film tries to do a lot of things, perhaps too many. Not only is it about Sweding, but it also tackles the economic decline of Passaic, New Jersey, and its multicultural population. It also deals with an original film about Fats Waller that Mike and Jerry and the neighborhood residents are forced to make due to legal issues. You can't fault Gondry for trying to be ambitious, but I think the film is a little overstuffed and a bit undercooked in places as a result. The remake scenes actually aren't really the focus, despite what the marketing campaign would have you believe. Those sequences are some of the best in the film though, especially the single take montage wherein a half dozen films get Sweded. The film does have his usual, whimsical, quirky touches, and you can really tell this is a film that was designed to strike a chord with anyone who ever tried to make a film regardless of talent, money, or various other factors. This is all about making do with what you have, and that's really why this film works so well. It's just too damn charming not to enjoy. Jack Black gets manic, but his performance here is closer to High Fidelity than his usual shtick. Def, despite being somewhat unintelligible at times, is also pretty good, and I really like seeing him work as an actor, even though his music career is his real strength. Danny Glover and Mia Farrow give some really fun supporting roles, as does Melonie Diaz. Of course, a little Sigourney Weaver cameo doesn't hurt either. All in all, a good, but choppy little piece of work. Despite its shortcomings, I really do dig this, and definitely give it a solid recommendation.
See Details