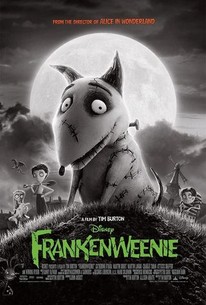 Frankenweenie
2012, Kids & family/Fantasy, 1h 27m
224 Reviews
50,000+ Ratings
What to know
Critics Consensus
Frankenweenie is an energetic stop-motion horror movie spoof with lovingly crafted visuals and a heartfelt, oddball story. Read critic reviews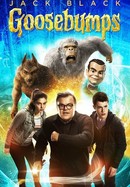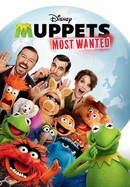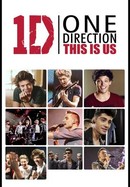 One Direction: This Is Us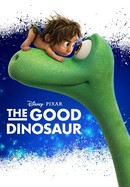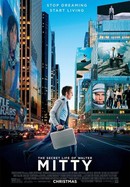 The Secret Life of Walter Mitty
Where to watch Frankenweenie
Rent/buy
Rent/buy
Subscription
Rent/buy
Watch Frankenweenie with a subscription on Disney+, rent on Vudu, Amazon Prime Video, Apple TV, or buy on Vudu, Amazon Prime Video, Apple TV.
Rate And Review
Movie Info
Young Victor Frankenstein (Charlie Tahan) is a science nerd and outsider at school, but he does have one good friend: his dog, Sparky. But then, tragedy strikes, and Sparky shuffles off this mortal coil. Victor is heartbroken, but his science teacher (Martin Landau) gives him an idea of how to jolt old Sparky back to life. The experiment is successful, and all goes well, until Victor's fellow students steal his secret and use it to resurrect other dead animals -- with monstrous consequences.
Rating: PG (Scary Images|Action|Thematic Elements)

Genre: Kids & family, Fantasy, Animation

Original Language: English

Director: Tim Burton

Producer: Tim Burton, Allison Abbate

Writer: John August

Release Date (Theaters): wide

Release Date (Streaming):

Runtime:

Distributor: Walt Disney

Production Co: Walt Disney Studios

Sound Mix: Datasat, Dolby Digital
News & Interviews for Frankenweenie
Audience Reviews for Frankenweenie
"Frankenweenie" starts with Victor showing his parents his latest epic film starring his dog Sparky. But as it turns out, Sparky is about his only friend. Concerned, his father aims to change that by having Victor playing baseball. All goes well at first as Victor gets a hit in his first at bat, until tragedy strikes. And then Victor shows that he was actually paying attention in science class by putting some of that knowledge to practical use... I'm not saying that Tim Burton should not have extended his animated short "Frankenweenie" to feature length, as the bond between boy and dog is eternal. But as you could tell from some of his other films, Burton has not matured as a filmmaker over the years, and it definitely shows here, especially in his reliance on gross out humor. That's not to mention the lack of logic. For example, we are told that Victor is a weird kid but compared to the grotesques inhabiting his neighborhood, he is remarkably well-adjusted. And then the movie changes the rules relatively late in the game only to reference classic horror movies, but sadly without paying homage to Boris Karloff.

A fittingly dark but sweet stop-motion movie from Tim Burton, Frankenweenie is emotional, funny (if a little too juvenile sometimes), and beautifully animated. It's not Burton's best, but Frankenweenie is nonetheless an enjoyable and charming movie.

The film was good but could have been so much better. They had a great idea for a film, but didn't execute it correctly. 2/3rd's of the film was amazing. One problem that I had was the last act of the film. I thought they went off track and overboard when they brought back to life other dead animals which ended up causing all the chaos. In my opinion the last act, needed a rewrite. All the actors did a great job with their voice roles. Despite it's flaws, I still recommend this film.

I expected this to be so much better, instead what I got was really underwhelming. The story, I had figured out in seconds. It's your typical pet-gets-killed-kid-misses-it-and-then -pet-returns movie with a pretty cool scientific experimentation to it. However, I never quite got the resurrection of the dead factor in it and when this story wasn't predictable, it was flat out offbeat and just boring. The side characters are animated more like Burton fan-fiction than anything for a movie and just have nothing going for them. Though I will say the animation here is pretty good. It's your pre-Oz black and white world with a lot of realistic looking gimmicks. Then you have the climax, which is the real downer. Not only do we have new resurrected animals, they are these weird mutations that dont make sense. The white cat looks like a flying monkey mixed with a bat along with a Godzilla turtle and for lack of a better term "Gremlins". And on top of that, the dog actually does live in the end. What the heck? If there is anything Tim Burton is good at, it's making us accept death's inevitability in a creative fashion as we saw with something like Corpse Bride. But how is this kid going to learn anything about the mortality of mankind? That we will all return to dust? Yeah, this story isn't very good. If for nothing else, go see it for the visual effects. They are always a lot of fun.
See Details