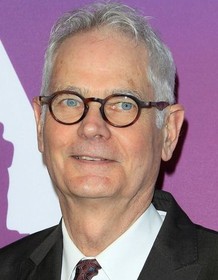 Caleb Deschanel
Highest Rated: 96% The Right Stuff (1983)
Lowest Rated: 7% Dream House (2011)
Birthday: Sep 21, 1944
Birthplace: Philadelphia, Pennsylvania, USA
Acclaimed as a superior color cinematographer, Caleb Deschanel began his career shooting the stunning John Cassavetes film "A Woman Under the Influence" (1974). The Philadelphia native studied at USC and the American Film Institute and with Gordon Willis before embarking on his career. While working as a director of photography, Deschanel also shot several short films (including the prize-winning "Trains" 1976), documentaries and TV commercials. He received widespread acclaim for two 1979 features, Carroll Ballard's "The Black Stallion" and Hal Ashby's "Being There." In the former, Deschanel's lyric cinematography and almost fauvistic use of strong, pure color, captured the budding "love story" between Kelly Reno and the horse, (making the texture of Picasso's less vivid "A Boy and His Horse" seemingly come alive). The film is often cited as one of (if not THE) most beautifully lensed of the 70s; its pictorial beauty greater, perhaps, than the narrative. "Being There" was in many ways an opposite canvas, in which the dialogue had prominence, yet the look of the feature was just as lyric, but with diffused color so as not to offset the eccentric reality the film was trying to uncover. Deschanel earned back-to-back Oscar nods for his work on Philip Kaufman's paean to the space program, "The Right Stuff" (1983) and Barry Levinson's period baseball drama "The Natural" (1984). The latter used light as a force, an almost overblown imagery that unsettles the audience, leaving it to question the reality within the narrative yet at the same time, providing a melodic sensibility to baseball, a game to which words have paid homage, but films have rarely been able to put into equally poetic pictures.
Photos
Bones, from left: Michaela Conlin, T.J. Thyne, Caleb Deschanel, Emily Deschanel, 'The Woman in White', Season 9, Ep. #6, 10/21/2013, ©FOX
JACK REACHER, from left: director of photography Caleb Deschanel, director Christopher McQuarrie, on set, 2012. ph: Karen Ballard/©Paramount Pictures
UNFORGETTABLE, FROM LEFT, CINEMATOGRAPHER CALEB DESCHANEL, DIRECTOR DENISE DI NOVI, ON-SET, 2017. PH: KAREN BALLARD. ©WARNER BROS.
TIMELINE, director Richard Donner (center), cinematographer Caleb Deschanel, on set, 2003. (c) Paramount
CRUSOE, Director Caleb Deschanel, 1989, (c)Island Pictures