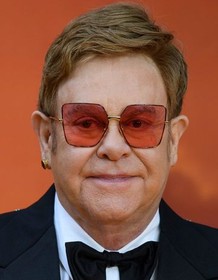 Elton John
Highest Rated: 100% Hating Peter Tatchell (2021)
Lowest Rated: 27% Sherlock Gnomes (2018)
Birthday: Mar 25, 1947
Birthplace: Pinner, Greater London, England, UK
Beginning his career as a humble singer-songwriter, Elton John was arguably the world's biggest pop star for most of the '70s, and remained one of pop's most beloved figures. Born Reginald Dwight in the outskirts of London, he was an introverted child and a prodigy on piano. By 1962 he was playing at age 15 with the group Bluesology; his stage name came from two of his bandmates, British bluesman John Baldry and future Soft Machine saxophonist Elton Dean. When he failed a Liberty Records audition in 1967, he was referred to a fledgling lyricist, Bernie Taupin. Thus began a lifelong partnership, which has seen only a couple brief interruptions. The songwriting team was not an immediate success, but after two years they wrote the love ballad "Your Song," which led off John's self-titled album (his U.S. debut and second overall), and remained a popular live encore. However his live show was more rocking than his early albums indicated, and his first U.S. tour-which peaked with a show at Hollywood's Troubadour in August 1970-became the stuff of legend. The flamboyant Elton persona, with his trademark glitzy costumes, oversized glasses and manic energy, would take over in years to come, which brought a succession pf hugely popular singles ("Crocodile Rock," "Rocket Man," "Benny & the Jets") and albums (most notably, the double LP Goodbye Yellow Brick Road and the autobiographical Captain Fantastic and the Brown Dirt Cowboy). His highest peak may have been Thanksgiving 1974, by which time he'd made a single ("Whatever Gets You Through the Night") with John Lennon, and bet the stage-shy ex-Beatle that he'd join him at Madison Square Garden if it made Number One. It did, and this was Lennon's last live performance. Elton admitted later that he was facing numerous personal problems during the superstar years, particularly a fondness for cocaine and his conflicts over being a closeted gay man. His lowest ebb came during the late '70s, when he split with Taupin, fired the band, and made some coolly-received albums (including an infamous disco album, Victim of Love). But this proved short-lived; by 1983 he was back on track with the anthemic hit "I'm Still Standing," which found both Taupin and the classic-era band (guitarist Davey Johnstone, drummer Nigel Olsson and bassist Dee Murray) all reinstalled. His career survived numerous shifts in musical fashion. His 1994 soundtrack to the Disney film "The Lion King" (written with lyricist Tim Rice) was technically his biggest hit to that date, winning an Oscar and four Grammies and becoming the biggest-selling cartoon soundtrack ever. He became a close friend of Princess Diana and when she died in 1997, he rewrote 1973's "Candle in the Wind" (originally about Marilyn Monroe) as a tribute to her; this is now second only to Bing Crosby's "White Christmas" as the biggest-selling record of all time. His sometimes-shaky personal life also stabilized through a long relationship with David Furnish; they married in 2014. He began a farewell tour in 2018, though it was not slated to end until 2021. Meanwhile he got the Hollywood biography treatment with the movie "Rocketman" (2019). While fans griped about its playing loose with the facts, it resulted in yet another career revival.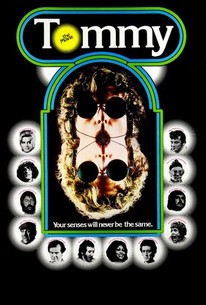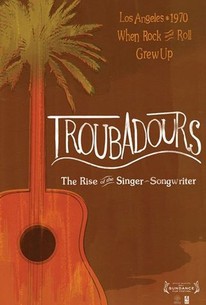 Photos
Good Morning America, Elton John, 'Season', ©ABC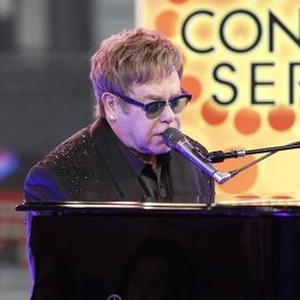 The Tonight Show With Jay Leno, from left: Elton John, Angie Harmon, Jay Leno, Jason Sehorn, 'Season 22', ©NBC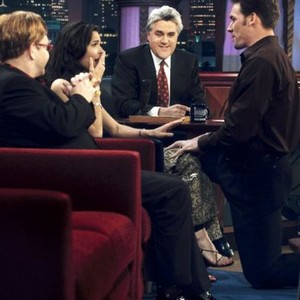 Good Morning America, Elton John, 'Season', ©ABC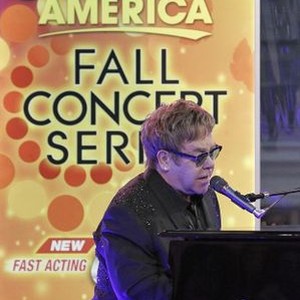 TOMMY, Elton John, 1975.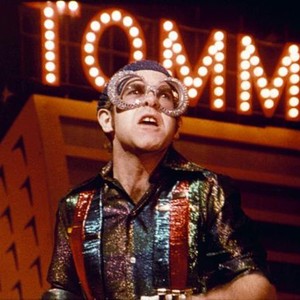 Jimmy Kimmel Live, Elton John, 01/26/2003, ©ABC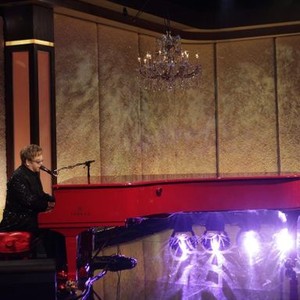 Jimmy Kimmel Live, Elton John, 01/26/2003, ©ABC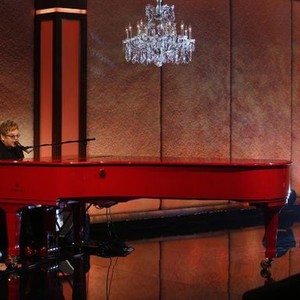 Nashville, Elton John (L), Sam Palladio (R), 'It's Sure Gonna Hurt', Season 4, Ep. #20, 05/18/2016, ©ABC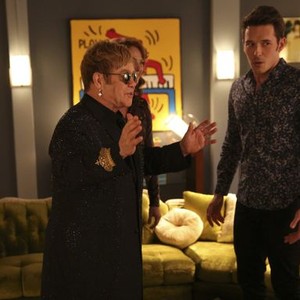 TOMMY, John Entwistle, Elton John, Roger Daltrey, 1975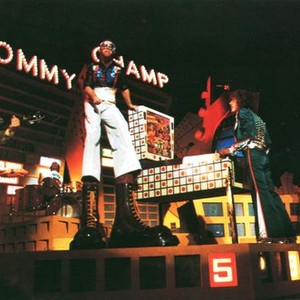 TOMMY, Elton John and John Entwistle, Keith Moon, Roger Daltrey, of The Who, performing the song, 'Pinball Wizard,' 1975.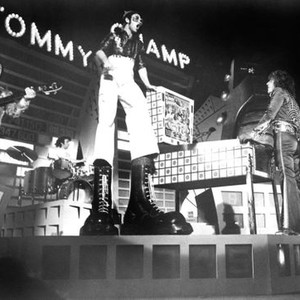 The 55th Annual Grammy Awards, Elton John, 02/10/2013, ©CBS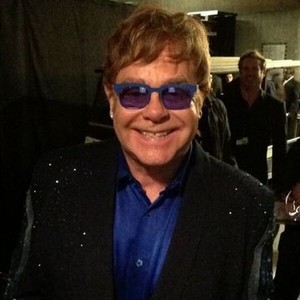 Operation Change, Elton John, 06/23/2014, ©OWN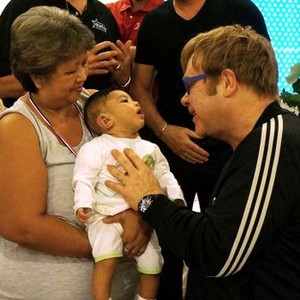 TOMMY, John Entwistle, Roger Daltrey, Pete Townsend, Elton John, 1975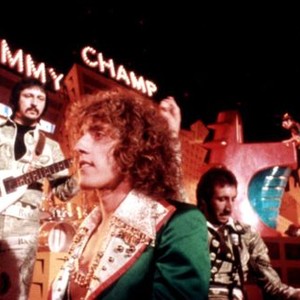 Jimmy Kimmel Live, Elton John, 'Episode 18', Season 1, Ep. #18, 02/19/2003, ©ABC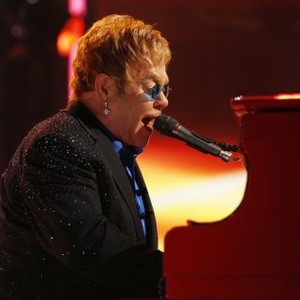 Jimmy Kimmel Live, Elton John, 'Episode 18', Season 1, Ep. #18, 02/19/2003, ©ABC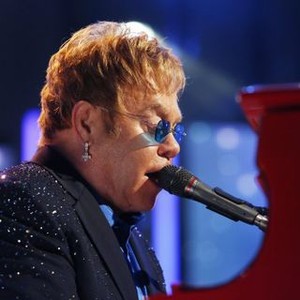 The 41st Annual Emmy Awards, Elton John, 09/17/1989, ©CBS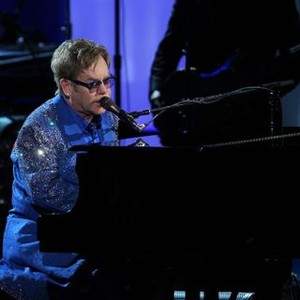 Nashville, Elton John, 'It's Sure Gonna Hurt', Season 4, Ep. #20, 05/18/2016, ©ABC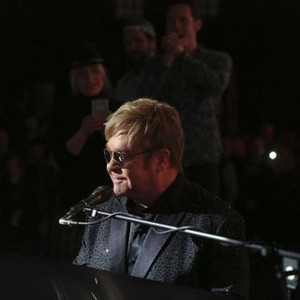 Good Morning America, Robin Roberts (L), Elton John (R), 'Season', ©ABC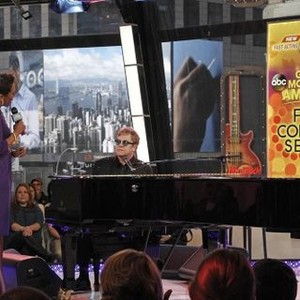 Nashville, Elton John, 'It's Sure Gonna Hurt', Season 4, Ep. #20, 05/18/2016, ©ABC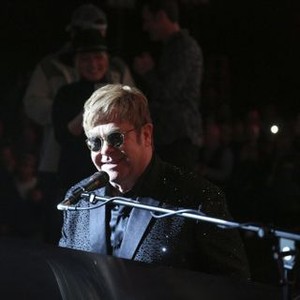 Jimmy Kimmel Live, Elton John (L), Jimmy Kimmel (R), 'Episode 18', Season 1, Ep. #18, 02/19/2003, ©ABC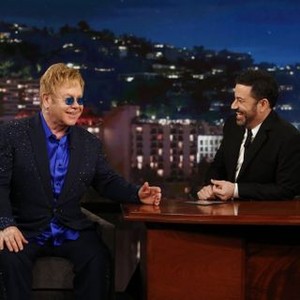 Jimmy Kimmel Live, Elton John, 'Episode 18', Season 1, Ep. #18, 02/19/2003, ©ABC