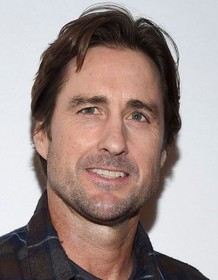 Luke Wilson
Highest Rated: 92% Meadowland (2015)
Lowest Rated: Not Available
Birthday: Sep 21, 1971
Birthplace: Dallas, Texas, USA
While Luke Wilson looked more the Hollywood leading man than older brother Owen, his tendency toward independent films with smaller audiences often put him in his sibling's shadow. Both brothers got their start in college friend Wes Anderson's student film-turned-cult favorite "Bottle Rocket" (1996), and from the critical success of that fresh and funny heist flick, they were courted by Hollywood. Wilson's significant talent for bringing depth and charm to intellectual melancholics was reduced to roles as all-around good guys - including subcategories of dimwits and cuckolded men - in mainstream comedies like "Legally Blonde" (2001), "Old School" (2003), "The Family Stone" (2005) and "My Super Ex-Girlfriend" (2006). His more soulful achievements were lesser-seen, with Wilson re-teaming with Anderson to play an adrift former child prodigy in "The Royal Tenenbaums" (2001) and earning critical favor for the period family drama "My Dog Skip" (2000) and John Dahl's "You Kill Me" (2006). Wilson managed to recreate some of the spark of his screen debut as writer, director and co-star (alongside brother Owen) of the smart comedy "The Wendell Baker Story" (2005), generally remaining below the radar for a string of independent comedies and surfacing every few years to lend support in broad comedies.
Photos
MASKED AND ANONYMOUS, Jeff Bridges, Penelope Cruz, Luke Wilson, Jessica Lange, Bob Dylan, John Goodman, 2003, (c) Sony Pictures Classics
HOME FRIES, Luke Wilson, 1998
COMMITTED, Luke Wilson, 2000, (c) Miramax
HOOT, Luke Wilson, 2006, (c) New Line
YOU KILL ME, Luke Wilson, 2007. ©IFC Films
HENRY POOLE IS HERE, Luke Wilson (left), Adriana Barraza (center), 2008. ©Overture Films
BONGWATER, Luke Wilson, 1998.
MY SUPER EX-GIRLFRIEND, Luke Wilson, Uma Thurman, 2006, TM & © 20th Century Fox /
None
Tallahassee (Woody Harrelson), Wichita (Emma Stone), Columbus (Jesse Eisenberg) and Albuquerque (Luke Wilson) in Columbia Pictures' ZOMBIELAND: DOUBLE TAP.
THE ROYAL TENENBAUMS, Luke Wilson, 2001. (c) Buena Vista Pictures
OUTLAWS AND ANGELS, US poster, clockwise from top: Teri Polo, Luce Rains, Francesca Eastwood, Chad Michael Murray, Luke Wilson, Madisen Beaty, 2016. © Orion Pictures
BLUE STREAK, Martin Lawrence, Luke Wilson, William Forsythe, 1999, (c) Columbia
ALEX AND EMMA, Kate Hudson, Luke Wilson, 2003, (c) Warner Brothers
THE THIRD WHEEL, from left: Denise Richards, Luke Wilson, Ben Affleck, Jay Lacopo, 2002, © Miramax
MY SUPER EX-GIRLFRIEND, Luke Wilson, Uma Thurman, 2006. TM & ©20th Century Fox/courtesy Everett
BEST MEN, Dean Cain, Luke Wilson, Mitchell Whitfield, Andy Dick, 1997.
BOTTLE ROCKET, Robert Musgrave, Owen Wilson, Luke Wilson, 1996
BOTTLE ROCKET, Luke Wilson, Owen Wilson, 1996. (c) Columbia Pictures.
BOTTLE ROCKET, Luke Wilson, Owen Wilson, 1996. (c) Columbia Pictures.