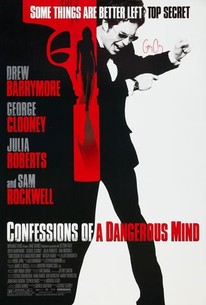 Confessions of a Dangerous Mind
2002, Biography/Comedy, 1h 53m
164 Reviews
50,000+ Ratings
What to know
Critics Consensus
Rockwell is spot-on as Barris, and Clooney directs with entertaining style and flair. Read critic reviews
Where to watch Confessions of a Dangerous Mind
Rent/buy
Rent/buy
Rent/buy
Rent Confessions of a Dangerous Mind on Vudu, Amazon Prime Video, Apple TV, or buy it on Vudu, Amazon Prime Video, Apple TV.
Rate And Review
Confessions of a Dangerous Mind Photos
Confessions of a Dangerous Mind (2002)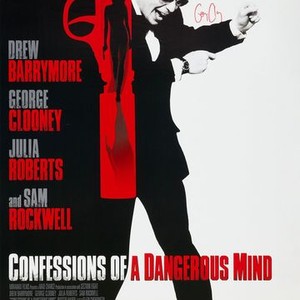 Confessions of a Dangerous Mind (2002)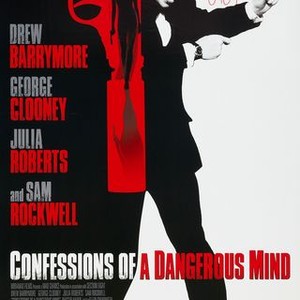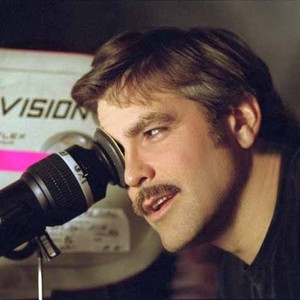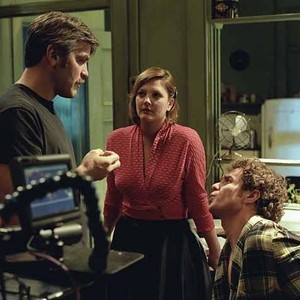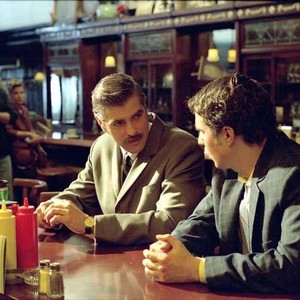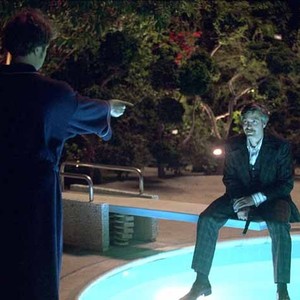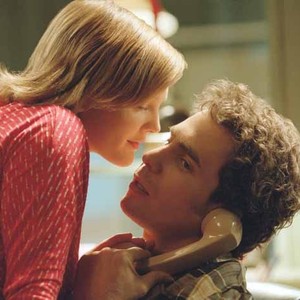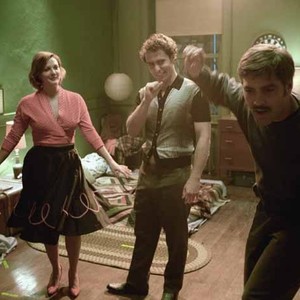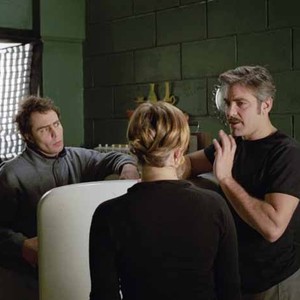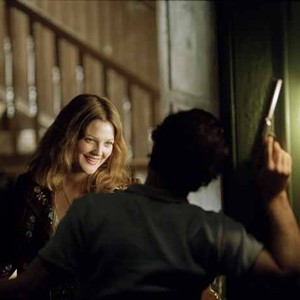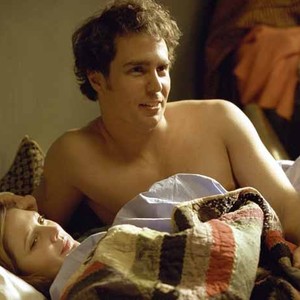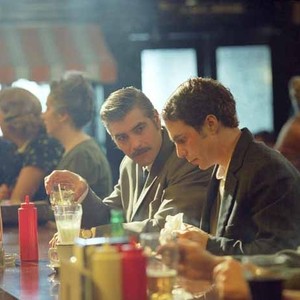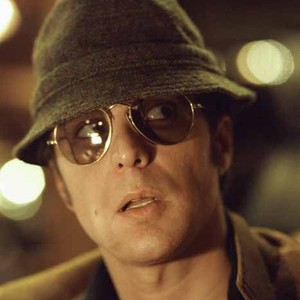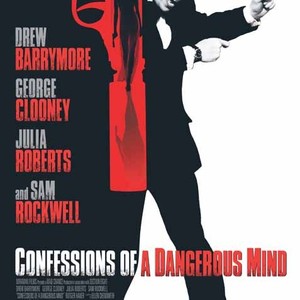 Confessions of a Dangerous Mind (2002)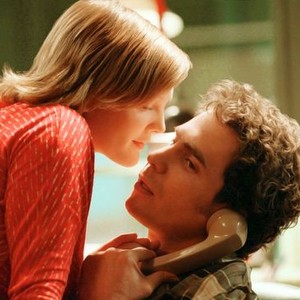 Confessions of a Dangerous Mind (2002)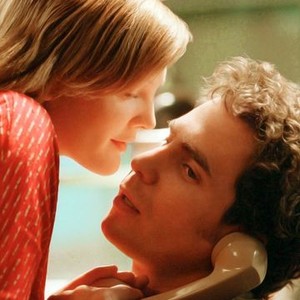 Confessions of a Dangerous Mind (2002)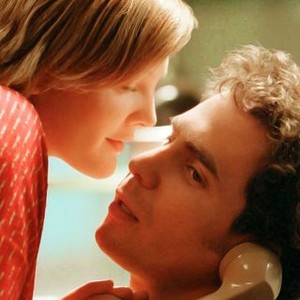 Confessions of a Dangerous Mind (2002)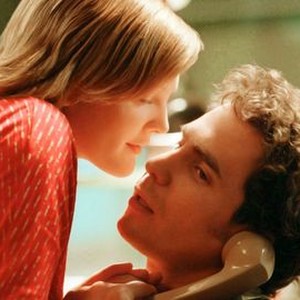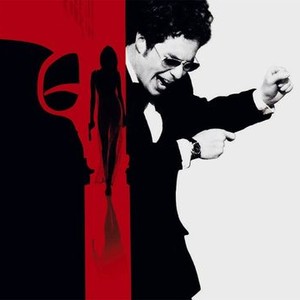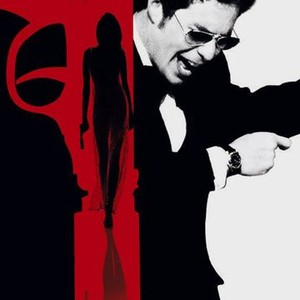 Movie Info
Game show television producer Chuck Barris (Sam Rockwell) is at the height of his career. His creation, "The Dating Game," is one of the network's top shows and he has just been given the post of hosting his latest brainchild, "The Gong Show." But what the public and industry big-wigs are unaware of is that Chuck Barris, game show pioneer, is also a covert assassin. He works for the C.I.A. and claims to have killed 33 people.
Rating: R (Sexual Content|Language|Violence)

Genre: Biography, Comedy, Drama

Original Language: English

Director: George Clooney

Producer: Andrew Lazar

Writer: Chuck Barris, Charlie Kaufman

Release Date (Theaters): wide

Release Date (Streaming):

Box Office (Gross USA): $16.0M

Runtime:

Distributor: Miramax Films

Production Co: Mad Chance, Section Eight Ltd.

Sound Mix: Dolby SR, DTS, Dolby Stereo, Surround, SDDS, Dolby A, Dolby Digital

Aspect Ratio: Scope (2.35:1)
News & Interviews for Confessions of a Dangerous Mind
Audience Reviews for Confessions of a Dangerous Mind
Capturing the inherent tragedy and intrigue of the controversial autobiography, A Dangerous Mind is an adaptation worthy of watching. Directed by George Clooney, the film has a distinctive feel, almost surreal in parts, capturing the apparent erratic and strangely brilliant nature of its subject, TV producer and purported CIA assassin Chuck Barris. Starring Sam Rockwell, his performance envelopes the screen and the Barris persona. Liberties are taken, to be sure, but the heart of what the book was trying to get across was captured. Once more, the Clooney film added to the story what was otherwise missing--relatable relationship dynamics and even greater drama. Especially effective was the cut-ins with real-life interviews. 4/5 Stars

Sam Rockwell has a way with flawed anti-heroes and his performance in "Confessions of a Dangerous Mind" is a prime example of that. Directed by and starring George Clooney, "Confessions" follows the autobiographical (and somewhat contested) true-to-life story of Chuck Barris, best known for developing the concept for The Dating Game and The Newlywed Game. Where Barris' life comes into question is whether or not he was secretly a CIA agent on the side of being a television producer and songwriter. The film unfolds this story, with Rockwell playing Barris, right before our eyes, mixing in real life interviews with people that knew Barris, like Dick Clark and Dating Game host Jim Lange. Written by the ethereal Charlie Kaufman, working off the real life memoir of Chuck Barris, "Confessions" spans most of one man's entire adult life and speaks with such a distinct tongue that will not soon be forgotten. Drew Barrymore and Julia Roberts offer delicate performances, bringing to life these somewhat unbelievable women with a grace that forces you to take them seriously. You look forward to Barrymore's presence, as she garners a strong presence and strong sexuality that radiates in every scene. Rockwell, however, is the enigmatic force of the film that creates both a congenial and melancholy presence all at the same time. He's a playboy, but a drifter, a cold blooded killer yet an enthusiastic game show host. Rockwell covers all these bases with ease and constantly impresses. Whether or not the real life Chuck Barris is speaking the truth does not change the fact that his life makes for an entertaining jaunt in "Confessions of a Dangerous Mind" and Clooney does an expert job at delivering this eccentric story to the big screen.

Jim Byrd: You're an assassination enthusiast, a murder buff. "Some Things Are Better Left Top Secret" Confessions of a Dangerous Mind is an altogether interesting film from all angles. There's the life of Chuck Barris aspect, which is the story of the film, and if the CIA connection is actually true or not. Then there's the technical elements. It's George Clooney's directorial debut and it's written by Charlie Kauffman. There's also the great cast, including: Sam Rockwell, Drew Barrymore, George Clooney, and Julia Roberts. Overall, it's a fairly good movie, but in that sense it is also disappointing because I believe, given the source material and names attached, it should have been a lot better. This biographical film follows Chuck Barris as he works his way into television by coming up with game show ideas like, The Dating Game. In enters, Jim Byrd, who approaches Chuck about becoming an independent contract killer for the CIA right before he hits it big with his first game show. From their we see the supposed double life of Chuck Barris. On the surface he's just a trash television personality, but behind the scenes he's a lethal assassin.  At the end of this one I was left wondering what could have been. The movie is extremely messy in spots and some scenes just don't work at all. Then there's the scenes that are just about perfect also. If only Clooney, Kauffman, and the cast could have found a happy medium between the absurd and the serious, this would have been a much better film. As it is, this is still a pretty good film. It's far from perfect and suffers from a variety of problems, but it's altogether entertaining and interesting. It's worth a watch for more than the fact that it's Clooney's directorial debut and a Kauffman script. 

George Clooney clearly had fun directing this movie, as there are all sorts of neat-looking details going on. Unfortunately, Charlie Kaufman's least daring script tries to sculpt the story into the usual psyche-study with unsubtle philosophical subtexts, but those elements sort of just flail around, leaving audiences with nothing much more than a wacky, slick-looking drama/thriller thing with a talented but underutilized cast, and not enough substance to complement the style.
See Details