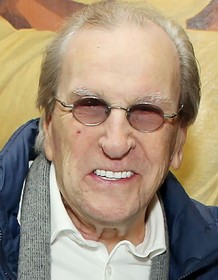 Danny Aiello
Highest Rated: 93% The Purple Rose of Cairo (1985)
Lowest Rated: 4% Reach Me (2014)
Birthday: Jun 20, 1933
Birthplace: New York, New York, USA
Having left behind his working class life in his late thirties to become a performer, actor Danny Aiello became one of Hollywood's busiest and most prominent character actors without really leaving his beloved native New York City. After establishing himself on various stages around his hometown, Aiello made his film debut as a baseball player in "Bang the Drum Slowly" (1973), before uttering one of the more famous lines as a would-be assassin in "The Godfather Part II" (1974). He went on to essay several stage roles that earned him critical plaudits before winning a Daytime Emmy for his role as a widowed father in the "ABC Afterschool Special: A Family of Strangers" (ABC, 1980). Aiello soon grabbed the attention of filmmaker Woody Allen, who cast him for a role in "The Purple Rose of Cairo" (1984), which he followed with a turn in Sergio Leone's epic crime saga, "Once Upon a Time in America" (1984). He soon came to the forefront with two of his career best performances: playing the lovelorn Johnny in "Moonstruck" (1987) and the sympathetic but insensitive pizzeria owner Sal in Spike Lee's "Do the Right Thing" (1989). Following a turn as an angelic chiropractor in "Jacob's Ladder" (1990), there was no doubt that Aiello remained a talented and versatile character performer capable of tackling a wide array of challenging roles. Aiello was born on June 20, 1933 in New York City to working class parents; his father, Daniel, was a teamster and his mother, Frances, was an immigrant from Naples, Italy. When he was two years old, his father left the family, which forced his mother to work as a seamstress to put food on the table. Even Aiello himself was put to work at seven years old, working as a shoeshine boy and newspaper hawker at Grand Central Station. Later, he quit school in the eighth grade to work in a grocery store and bowling alley, while running with a pack of hoods and engaging in petty theft. At 16, he used a fake ID to join the Army and served in Germany for three years. After being honorably discharged, Aiello married a neighborhood girl, Sandy Cohen, in 1955 and embarked on what started out as a normal working class life. He landed a job at the Greyhound Bus Terminal in Manhattan, where he loaded buses and worked his way up to becoming a public address announcer. Later, Aiello was active in the Local 1202 of the Amalgamated Transit Union and eventually became their youngest ever president. Times were good until June 1967, when the drivers threatened to strike. While Aiello backed his membership, the union brass backed management, leading him to lose both his position within the union and his job. Broke and struggling to put food on the table for his four children, Aiello did everything possible to support his family: loading trucks, working at local clubs and even resorting to petty theft. But life began to change for the better when he began working as a bouncer for a comedy club called the Improvisation. Because of his obvious charm and easy manner, Aiello was given the opportunity to serve as the master of ceremonies, which led to comics like Robert Klein or Rodney Dangerfield using him as a straight man in their acts. Soon the working class father of four became enamored with the idea of entering show business, even though he was well into his thirties. After turning down an understudy role for a national tour of "The Great White Hope," Aiello and local playwright Louis LaRusso began staging plays in a church basement, eventually taking one play called "Knockout" to Broadway. Though "Knockout" was panned by critics, Aiello's performance was praised, leading to his feature film debut at nearly 40 years old as a baseball teammate of Robert De Niro and Michael Moriarty in the film "Bang the Drum Slowly" (1973). He soon followed with a very small role in "The Godfather Part II" (1974), playing hit man Anthony Rosato, who famously utters the line, "Michael Corleone says hello," in his failed attempt to whack Frank Pentangelli (Michael V. Gazzo). Making his Broadway debut, Aiello earned a Theatre World Award for his performance in "Lamppost Reunion" (1975) before winning an OBIE Award for his role in Albert Innaurato's "Gemini" (1976). He later recreated the part on Broadway. After collaborating with LaRusso once again for "Wheelbarrow Chasers" (1976), Aiello began appearing on the small screen with a supporting role in the made-for-television movie, "The Last Tenant" (ABC, 1978). For the "ABC Afterschool Special: A Family of Strangers" (ABC, 1980), Aiello won a Daytime Emmy Award for Outstanding Individual Achievement (Children's Program) for his performance as a widower with two daughters who tries to forge a bond with his new stepdaughter. Returning to Broadway, Aiello had a leading role in Woody Allen's "The Floating Light Bulb" (1981), playing the philandering gambler of a husband to a scheming matriarch (Bea Arthur) who secretly plans on leaving their marriage. He followed with a darker turn as a sadistic cop who pushes a kid off a tenement roof in "Fort Apache, the Bronx" (1981), resulting in a decent patrolman (Paul Newman) bucking the system in a search for justice while trying to maintain his dignity. A few years later, he renewed his collaboration with Woody Allen - this time on film - to play a brutish husband in Woody Allen's "The Purple Rose of Cairo" (1984). Also that year, he had a small role as a corrupt police chief in Sergio Leone's sweeping crime epic, "Once Upon a Time in America" (1984), starring Robert De Niro, James Woods and Elizabeth McGovern. Following a performance in John Guare's "The House of Blue Leaves" (1986), Aiello won the L.A. Drama Critic's Circle Award for his performance as Phil in the Los Angeles debut of David Rabe's "Hurlyburly" (1987), opposite Sean Penn. Thanks to his impressive array of stage work, Aiello managed to secure richer parts onscreen. Perhaps his most acclaimed supporting roles came with his next two films. First, he played the lovelorn jilted mama's boy Johnny Cammareri, who loses his fiancée (Cher) to his bother, Ronny (Nicolas Cage), in "Moonstruck" (1987). Aiello next portrayed the sympathetic but insensitive pizzeria owner Sal, who operates his restaurant inside a black neighborhood, in Spike Lee's "Do the Right Thing" (1989). The latter garnered him critical acclaim, a Best Supporting Actor Oscar nomination and a higher profile career. He played the angelic chiropractor, Louis, who helps counsel a Vietnam veteran (Tim Robbins) suffering from bizarre hallucinations in "Jacob's Ladder" (1990). Though the romantic dramedy "Once Around" (1991) boasted an impressive ensemble, including Richard Dreyfuss, Holly Hunter, Gena Rowlands and Griffin Dunne, it was the untrained Aiello who walked off with the best notices. That same busy year, he also played the loyal sidekick to Bruce Willis in the ill-fated caper comedy "Hudson Hawk" (1991) and the unlucky father of the lottery-winning Anthony LaPaglia in "29th Street" (1991). Aiello next had the title role of "Ruby" (1992), a failed speculative biopic of the man who shot Lee Harvey Oswald, before taking another wrong turn as a crook who kidnaps a wealthy young boy (Alex Zuckerman) in "Me and the Kid" (1993). From there, Aiello continued making questionable choices following a career which had been on quite a roll up to the early 1990s. After a rather forgettable supporting performance in the comedic drama, "The Cemetery Club" (1993), he starred as a film director in desperate need of a hit in Paul Mazursky's failed Hollywood satire, "The Pickle" (1993). He made an appearance in Robert Altman's ensemble "Pret-a-Porter/Ready to Wear" (1994), before turning in a fine performance as a mob boss who employs a hit man (Jean Reno) befriended by a 12-year-old girl (Natalie Portman) in "The Professional" (1994). Aiello had the leading role in the Oscar-winning short film, "Lieberman in Love" (1995), then played a Brooklyn political boss with his own agenda in the textured political drama, "City Hall" (1996), starring Al Pacino and John Cusack. While playing a romantic role in Kevin Dowling's "Mojave Moon" (1996), Aiello portrayed a kindhearted heavy in John Herzfeld's Tarantino-esque crime comedy, "2 Days in the Valley" (1996). While Aiello had been largely shying away from television, he was made an offer he could not refuse when he was presented with the role of Mafia patriarch Don Clericuzio in the miniseries "Mario Puzo's 'The Last Don'" (CBS, 1997), which earned him some of his best critical acclaim of the decade. The network also managed to lure him back to series work as the star and executive producer of "Dellaventura" (CBS, 1997-98), a procedural drama about a former New York City cop-turned-private investigator. Knowing Aiello's reticence to work in Los Angeles, the network took the rare step of moving the entire production to him. Despite the Herculean effort to build a show around Aiello, the series failed to last more than a season. In "Wilbur Falls" (1998), Aiello played a small town sheriff whose daughter gets wrapped up in murder, which he then followed with the role of an aging Mob assassin in "Hitman's Journal" (1998). He flew under the radar after that, taking on a supporting role opposite Paul Rodriguez in the Latin comedy "Mambo Café" (1999) and playing a successful restaurateur whose son owes the Mob a bundle of cash in the indie-made "Dinner Rush" (2000). More indie features soon followed for Aiello, who appeared in obscure movies like "Prince of Central Park" (2000), "Mail Order Bride" (2003) and" Brooklyn Lobster" (2005). He next had a small part in "Lucky Number Slevin" (2006), a crime thriller about mistaken identity that had obvious influence from Quentin Tarantino, even down to a cast that included Bruce Willis and Lucy Liu. But after that role, Aiello fell off the Hollywood map completely, not appearing in any films or television roles. He did surface as a crooner of sorts, putting out an album called Live from Atlantic City (2008), on which he warbled such old standards as "All of Me," "It's a Sin to Tell a Lie" and "Pennies from Heaven." Aiello suffered a family tragedy when his son, Danny Aiello III, a longtime stunt performer and occasional actor, died from pancreatic cancer in his Hillside, NJ, home at 53 years old. Daniel Louis Aiello Jr. died on December 12, 2019 at the age of 86.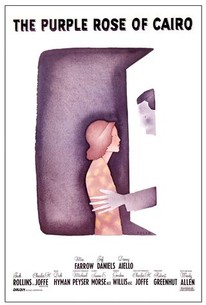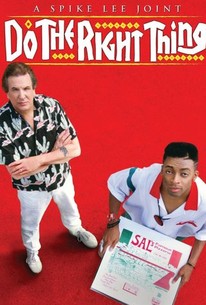 Do the Right Thing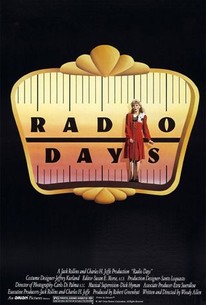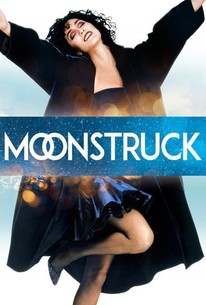 Moonstruck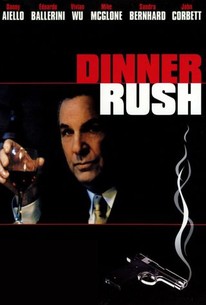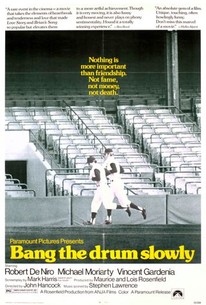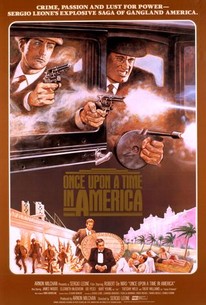 Once Upon a Time in America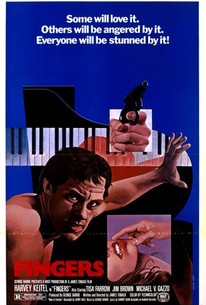 Photos
ME AND THE KID, Alex Zuckerman, Danny Aiello, 1993, (c) Orion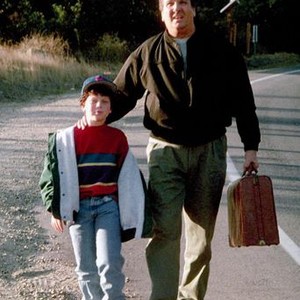 THE PROTECTOR, Jackie Chan, Danny Aiello, 1985, (c)Warner Bros.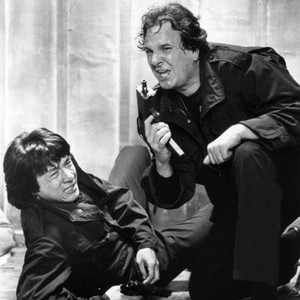 CEMETERY CLUB, Danny Aiello, Olympia Dukakis, Ellen Burstyn, Diane Ladd, 1993, ©Buena Vista Pictures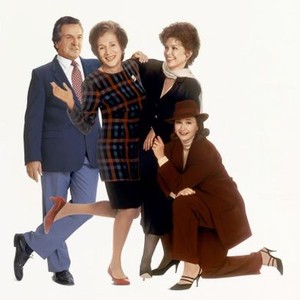 DO THE RIGHT THING, Giancarlo Esposito, Bill Nunn, Danny Aiello, 1989, mayhem at the urban riot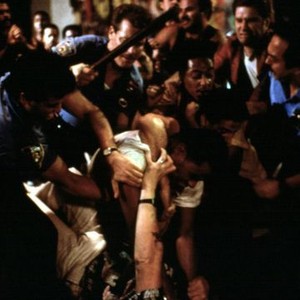 THE PICKLE, Danny Aiello, Clotilde Courau, 1993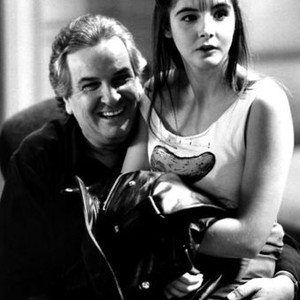 JANUARY MAN, (l-r): Mary Elizabeth Mastrantonio, Rod Steiger, Danny Aiello, Kevin Kline, Harvey Keitel, Susan Sarandon, 1989, (c)MGM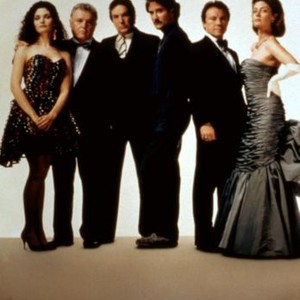 TWO MUCH, from left: Danny Aiello, Antonio Banderas, 1995, © Buena Vista
MOONSTRUCK, Vincent Gardenia, Danny Aiello, Cher, Nicolas Cage, 1987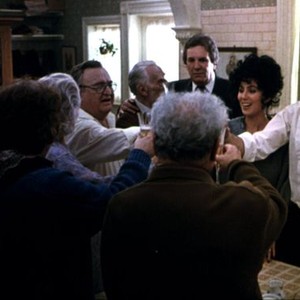 BANG THE DRUM SLOWLY, Robert De Niro, Danny Aiello, Vincent Gardenia, Michael Moriarty, 1973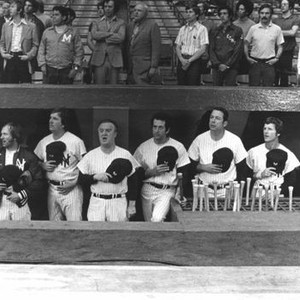 THE PICKLE, Dyan Cannon, Danny Aiello, 1993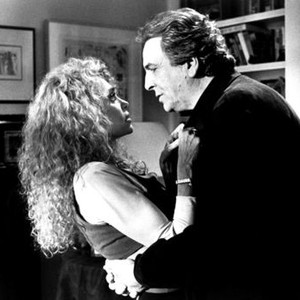 ME AND THE KID, Danny Aiello, Alex Zuckerman, 1993, (c) Orion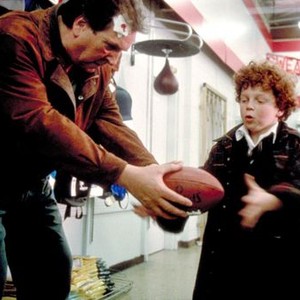 ME AND THE KID, Danny Aiello, Gary Zuckerman, 1993, (c) Orion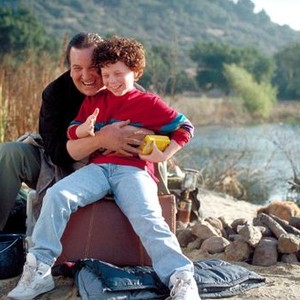 JANUARY MAN, Harvey Keitel, Danny Aiello, 1989, (c) MGM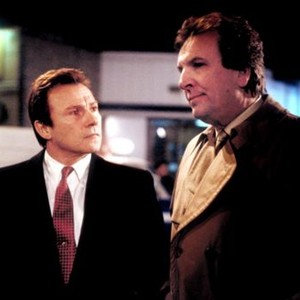 29TH STREET, Anthony LaPaglia, Danny Aiello, Frank Pesce, 1991, TM and Copyright (c)20th Century Fox Film Corp. All rights reserved.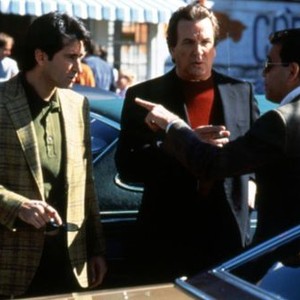 2 DAYS IN THE VALLEY, Danny Aiello, James Spader, 1996, (c) MGM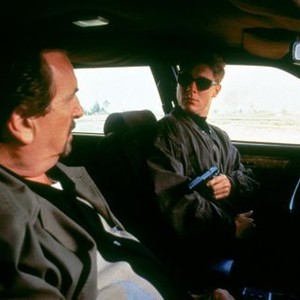 THE PURPLE ROSE OF CAIRO, Jeff Daniels, Danny Aiello, 1985, (c)Orion Pictures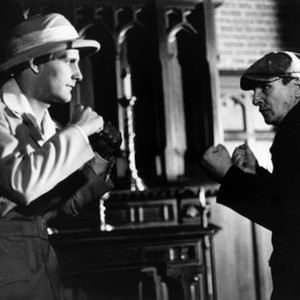 JACOB'S LADDER, Danny Aiello, 1990, (c)TriStar Pictures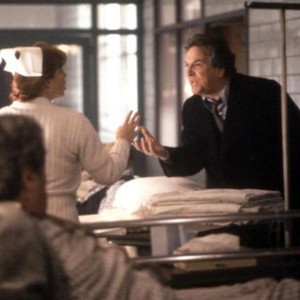 KEY EXCHANGE, Ben Masters, Danny Aiello, 1985. ©20th Century Fox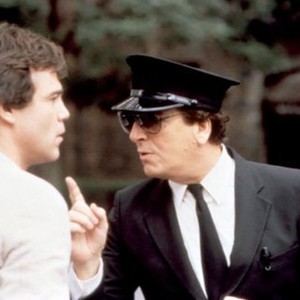 THE PICK-UP ARTIST, Tony Sirico, Robert Downey Jr., Dennis Hopper, Danny Aiello, 1987, TM and Copyright (c)20th Century Fox Film Corp. All rights reserved.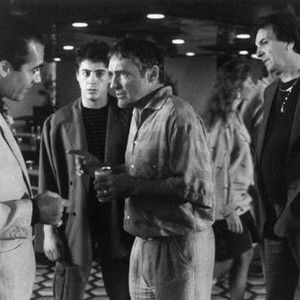 ONCE AROUND, Danny Aiello, Laura San Giacomo, 1991, (c)Universal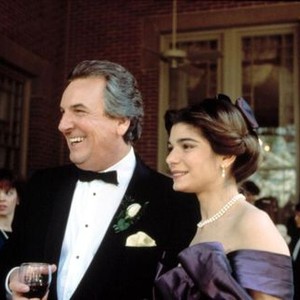 Filmography
Movies
TV
Credit

0%

No Score Yet

Dellaventura
Unknown (Character),
Executive Producer,
Director

1997-1998

No Score Yet

No Score Yet

Cosby
Unknown (Guest Star)

1997

No Score Yet

No Score Yet

The Last Don
Unknown (Character)

1997

No Score Yet

56%

Saturday Night Live
Host

1996

No Score Yet

No Score Yet

Night Heat
Unknown (Guest Star)

1987

No Score Yet

No Score Yet

Lady Blue
Lt. Terry McNichols (Character)

1985-1986

No Score Yet

No Score Yet

Kojak
Unknown (Guest Star)

1976