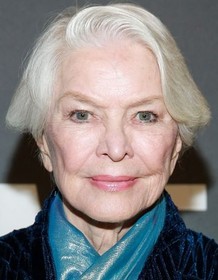 Ellen Burstyn
Highest Rated: 99% The Tale (2018)
Lowest Rated: 9% Someday This Pain Will Be Useful to You (2011)
Birthday: Dec 7, 1932
Birthplace: Detroit, Michigan, USA
One of the most popular actresses in film and television during the 1970s, Ellen Burstyn wowed critics and audiences alike with her enormously skilled and sympathetic performances as strong and complex women who struggle against what seem like insurmountable challenges in such films as "The Last Picture Show" (1971), "The Exorcist" (1973) and "Alice Doesn't Live Here Anymore" (1974), which earned her an Academy Award in 1975. Despite her considerable talent and skill in both heavy drama and comedies like "Same Time, Next Year" (1978), she found it difficult to find substantial parts in the '80s, so she divided her time between running the Actors Equity Association and roles in TV movies like "The People vs. Jean Harris" (1981), as well as top-billing her own short-lived sitcom, "The Ellen Burstyn Show" (ABC, 1986-87). The actress gradually returned to feature films in the 1990s, which culminated in a harrowing Academy Award-nominated turn as a woman in the grip of addiction in Darren Aronofsky's "Requiem for a Dream" (2000). Now back on every director's wish list, she followed this with a succession of well-regarded projects, including "Divine Secrets of the Ya-Ya Sisterhood" (2002), "Mitch Albom's For One More Day" (2007) and "W." (2008) as Barbara Bush. She also penned a 2007 memoir, "Lessons in Becoming Myself," which detailed her difficult upbringing and traumatic relationship with her third husband, actor and writer Neil Burstyn (aka Neil Nephew). Continuing working steadily well into her 80s, Burstyn performed character parts in film and television, ranging from a campy series of Lifetime films based on the novels of V.C. Andrews to a moving arc on the dramedy "Louie" (FX 2010-15). Truly an inspiration, Burstyn proved that women of any age could not only land thoughtful, provocative roles, but dominate opposite their similarly aged male counterparts.
Photos
Ellen Burstyn
THE LAST PICTURE SHOW, Ellen Burstyn, 1971
HOW TO MAKE AN AMERICAN QUILT, Anne Bancroft, Ellen Burstyn, Winona Ryder, Alfre Woodard, Kate Nelligan, 1995
THE KING OF MARVIN GARDENS, from left: Julia Anne Robinson, Ellen Burstyn, 1972.
SAME TIME, NEXT YEAR, Alan Alda, Ellen Burstyn, 1978. (c) Universal Pictures.
SILENCE OF THE NORTH, Ellen Burstyn, 1981, (c) Universal
FOR THOSE WHO THINK YOUNG, Woody Woodbury, Ellen Burstyn, 1964
SILENCE OF THE NORTH, Ellen Burstyn, Donna Dobrijevic, Jennifer McKinney, 1981, (c) Universal
SAME TIME, NEXT YEAR, Ellen Burstyn, 1978, (c) Universal
TWICE IN A LIFETIME, Ellen Burstyn, 1985
ALEX IN WONDERLAND, Meg Mazursky, Ellen Burstyn, Glenna Sargent, 1970
ALEX IN WONDERLAND, Ellen Burstyn, 1970
ALICE DOESN'T LIVE HERE ANYMORE, Ellen Burstyn, 1974
RESURRECTION, Eva Le Gallienne, Ellen Burstyn, 1980
THE KING OF MARVIN GARDENS, Ellen Burstyn, 1972
DIVINE SECRETS OF THE YA-YA SISTERHOOD, Ellen Burstyn, Fionnula Flanagan, Maggie Smith, Shirley Knight, 2002 (c) Warner Brothers. .
HANNA'S WAR, Ellen Burstyn, 1988, (c) Cannon Films
THE TALE, ELLEN BURSTYN, 2018. PH: KYLE KAPLAN/© HBO
CEMETERY CLUB, Danny Aiello, Olympia Dukakis, Ellen Burstyn, Diane Ladd, 1993, ©Buena Vista Pictures
THE KING OF MARVIN GARDENS, Ellen Burstyn, Julia Anne Robinson, 1972