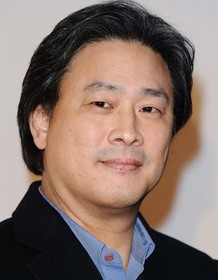 Park Chan-wook
Highest Rated: 96% The Handmaiden (2016)
Lowest Rated: 53% Sympathy for Mr. Vengeance (2002)
Birthday: Aug 23, 1963
Birthplace: Seoul, South Korea
The visually stunning and breathtakingly violent dramas of South Korean director Park Chan-wook - including "Sympathy for Mr. Vengeance" (2002), "Oldboy" (2003), "Thirst" (2009) and "The Handmaiden" (2016) - made him one of the most successful and critically praised filmmakers in his country. Born August 23, 1963 in Seoul, South Korea, he studied philosophy at Sogang University while also nurturing a passion for cinema by organizing the college's film club and penning numerous scholarly articles on modern film. Upon seeing "Vertigo," he abandoned his initial career choice - art direction - to become a filmmaker. He worked as assistant director to several South Korean directors, including Kwak Jae-Yong, before making his feature directorial debut on "The Moon Is the Sun's Dream" (1992), a violent revenge drama. The film, and its follow-up, the comedy "Trio" (1997), did not fare well at the box office, but his third feature, "Joint Security Area" (2000), was a colossal box office and critical hit. The mystery, about a murder committed at the demilitarized zone between North and South Korea, was the highest grossing Korean film in the country's history until the drama "Friend" topped its sales that same year. For his next project, Park embarked on a trio of violent and emotionally charged dramas that hinged on the theme of revenge and the devastation it wreaks in the lives of the people involved in the act. The first in the series, "Sympathy for Mr. Vengeance" (2002), concerns a deaf-mute who kidnaps his former employer's daughter to raise money for his sister's operation, while the harrowing "Oldboy" (2003) finds a businessman (Choi Min-sik) tracking down the anonymous kidnappers who held him hostage for nearly two decades. Park concluded the trio with "Lady Vengeance" (2005), with Lee Young-ae as a woman on the trail of a child murderer after serving a decade in prison for the crime. All three films won international acclaim and considerable box office returns in Korea and abroad; "Oldboy" also earned the Grand Prix award at the Cannes Film Festival in 2004, which helped to mint Park as one of his country's most acclaimed and successful filmmakers. However, his subsequent efforts received a mixed responses: the curious fantasy-drama "I'm a Cyborg, But That's OK" (2007), with Im Soo-jung and pop singer Rain as mental patients who believe they have strange powers, and his English-language debut "Stoker" (2013), with Mia Wasikowska as a young woman mourning the death of her father as a new and seemingly sinister man (Matthew Goode) enters her life, were moderate successes, though the vampire drama "Thirst" (2009), was both a financial hit and a shared winner of the Prix du Jury (with Andrea Arnold's "Fish Tank") at the Cannes Film Festival, and the English-language science fiction thriller "Snowpiercer" (2013), which he produced with fellow South Korean director Bong Joon-ho, was a cult hit in America and Korea. In 2016, he returned to Cannes to earn a Palme d'Or nomination with "The Handmaiden" (2016), a period drama about a thief, hired to assist in a plot to steal from a wealthy heiress, who unexpectedly falls in love with her employer.
Photos
STOKER, Mia Wasikowska (left), director PARK Chan-wook (front right), on set, 2013. ph: Macall Polay/TM & copyright ©Fox Searchlight. All rights reserved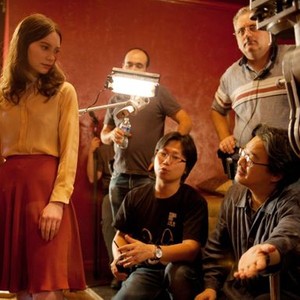 STOKER, director PARK Chan-wook, Nicole Kidman, on set, 2013, ph: Macall Polay/TM and copyright/©Fox Searchlight. All rights reserved.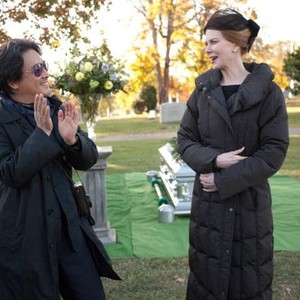 STOKER, director PARK Chan-wook, on set, 2013. ph: Macall Polay/TM & copyright ©Fox Searchlight. All rights reserved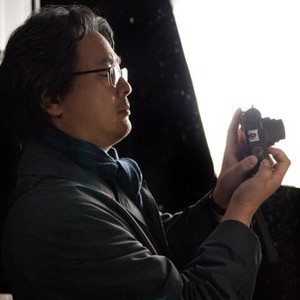 THE HANDMAIDEN, (aka AH-GA-SSI), director PARK Chan-wook on set, 2016. ©Magnolia Pictures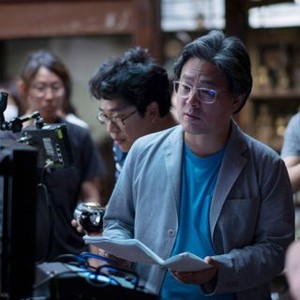 THIRST, (aka BAKJWI), foreground from left: SONG Kang-ho, director PARK Chan-wook, KIM Ok-vin, on set, 2009. ©Focus Features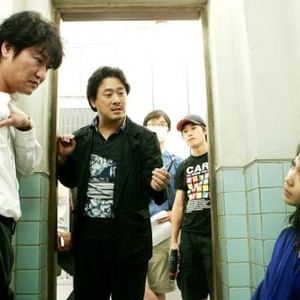 STOKER, from left: Mia Wasikowska, director PARK Chan-wook, on set, 2013. ph: Macall Polay/TM & copyright ©Fox Searchlight. All rights reserved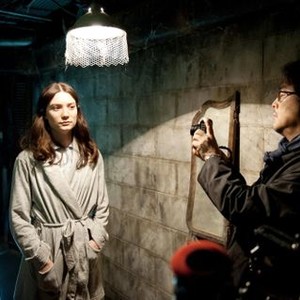 THIRST, (aka BAKJWI), foreground from left: SONG Kang-ho, director PARK Chan-wook, on set, 2009. ©Focus Features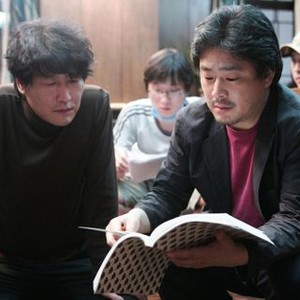 THIRST, (aka BAKJWI), director PARK Chan-wook, on set, 2009. ©Focus Features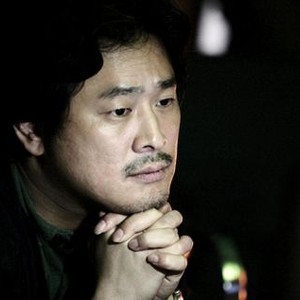 SYMPATHY FOR LADY VENGEANCE, (aka CHINJEOLHAN GEUMJASSI), Director Chan-wook Park, on set, 2005, (c) Tartan Films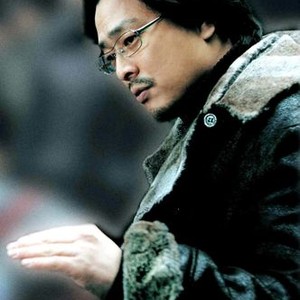 THREE...EXTREMES, (aka SAAM GAANG YI), director of CUT Park Chan-Wook on set, 2004, (c) Lions Gate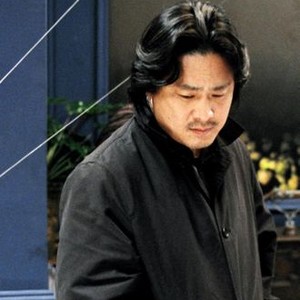 Filmography
Movies
Credit

94%

86%

Decision to Leave
Director,
Producer,
Screenwriter
$2.2M
2022

No Score Yet

No Score Yet

I Haven't Done Anything
Unknown (Character)
-
2022

No Score Yet

74%

The Truth Beneath
Writer
-
2016

96%

91%

The Handmaiden
Director,
Producer
$2.0M
2016

94%

73%

Snowpiercer
Producer
$4.6M
2013

70%

60%

Stoker
Director
$1.7M
2013

No Score Yet

No Score Yet

Day Trip
Director
-
2012

No Score Yet

62%

Night Fishing
Director,
Screenwriter,
Producer
-
2011

No Score Yet

No Score Yet

Through Korean Cinema
Unknown (Character)
-
2010

81%

75%

Thirst
Director,
Screenwriter,
Producer
$296.4K
2009

No Score Yet

45%

Crush and Blush
Screenwriter,
Producer
-
2008

92%

78%

I'm a Cyborg, but That's OK
Director,
Screenwriter
-
2006

76%

87%

Lady Vengeance
Director,
Writer
$211.7K
2005

86%

76%

Three... Extremes
Director,
Screenwriter
$75.8K
2005

No Score Yet

No Score Yet

Boy Goes to Heaven
Screenwriter
-
2005

No Score Yet

No Score Yet

Cinema Goes to Dinner
Unknown (Character)
-
2005

82%

94%

Oldboy
Director
$1.7M
2003

53%

85%

Sympathy for Mr. Vengeance
Director
$45.2K
2002

No Score Yet

No Score Yet

The Humanist
Screenwriter
-
2001

No Score Yet

62%

The Anarchists
Screenwriter
-
2000

88%

91%

Joint Security Area
Director
-
2000

No Score Yet

No Score Yet

Judgement
Director,
Screenwriter,
Producer
-
1999

No Score Yet

No Score Yet

The Moon Is... the Sun's Dream
Director
-
1992
TV