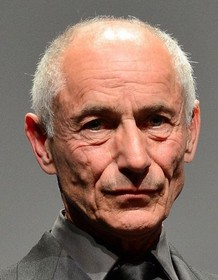 Philippe Rousselot
Highest Rated: 96% Hope and Glory (1987)
Lowest Rated: 16% Random Hearts (1999)
Birthday: Sep 4, 1945
Birthplace: Briey, Meurthe-et-Moselle, France
Assisted Nestor Almendros on three films directed by Eric Rohmer before graduating to director of photography in 1972. Rousselot had already enjoyed fruitful collaborations with directors Diane Kurys and Claude Goretta before landing in the spotlight with Jean-Jacques Beineix's slick, stylish thriller, "Diva" (1982). Heavily dependent on Rousselot's chic visuals, the film won him his first Cesar (the French Oscar) and kicked off a prestigious international career.
Photos
FANTASTIC BEASTS: THE CRIMES OF GRINDELWALD, ON SET, L-R: DOP PHILIPPE ROUSSELOT, DIRECTOR D. YATES, 2018. ©2018 WARNER BROS. ENT. ALL RIGHTS RESERVED. WIZARDING WORLDTM PUBLISHING RIGHTS ©J.K. ROWLING WIZARDING WORLD AND ALL RELATED CHARACTERS AND ELEMENTS ARE TRADEMARKS OF AND ©WARNER BROS. ENTERTAINMENT INC.
MARY REILLY, L-R, Dir. Stephen Frears, Prod. Des. Stuart Craig, Dir. of Photo. Philippe Rousselot, 1996.
BIG FISH, Tim Burton, Philippe Rousselot, 2003, (c) Columbia