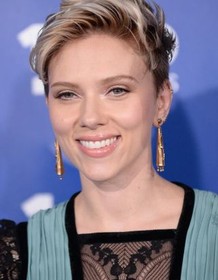 Scarlett Johansson
Highest Rated: 95% Lost in Translation (2003)
Lowest Rated: 14% The Spirit (2008)
Birthday: Nov 22, 1984
Birthplace: New York, New York, USA
Scarlett Johansson moved from being an indie darling to one of the most recognizable actresses in the world thanks to her standing as a member of Marvel's "The Avengers" (2012). A native of Manhattan, she began studying acting as a child and made her screen debut at the age of nine in "North" (1994). The actress played the daughter of John Ritter in the Rob Reiner comedy. Similarly, she was cast as Sean Connery's daughter in the drama "Just Cause" (1995). The actress earned her first starring role playing opposite Aleksa Palladino in "Manny & Lo" (1996) about a pair of sisters running away from foster care. She was featured in director Eric Schaeffer's "If Lucy Fell" (1996) and "Fall" (1997). She had roles as well in the broad comedy "Home Alone 3" (1997) and Robert Redford's "The Horse Whisperer" (1998). Johansson began establishing her indie credentials when she teamed with Thora Birch for Terry Zwigoff's dark comedy "Ghost World" (2001). After a supporting role in the action comedy "Eight Legged Freaks" (2002), the actress began her march towards stardom in earnest. Director Sofia Coppola cast her as the disillusioned young woman who hangs out with Bill Murray's jaded actor during a trip to Tokyo in "Lost in Translation" (2003). She followed with a role as the muse to Colin Firth's Johannes Vermeer in "The Girl with a Pearl Earring" (2003). The following year she starred with future "Avengers" co-star Chris Evans in "The Perfect Score" (2004) and teamed with John Travolta in "A Love Song for Bobby Long" (2004). She would add roles opposite Helen Hunt in "A Good Woman" (2004) and as Dennis Quaid's daughter in "In Good Company" (2004). Woody Allen cast the actress as the lead in his "Match Point" (2005), and Michael Bay did likewise for his thriller "The Island" (2005). She would work with Allen again when he cast her alongside Hugh Jackman as a journalism student investigating a serial killer. She continued to work at an impressive clip, starring in "The Black Dahlia" (2006), "The Prestige" (2006), "The Nanny Diaries" (2007), and "The Other Boleyn Girl" (2008) in succession. Allen again used the actress, this time partnered with Rebecca Hall and Javier Bardem for "Vicky Cristina Barcelona" (2008). The actress also began mixing in Broadway performances, earning a Tony for her role opposite Liev Schreiber in "A View from the Bridge." She went from drama to blockbuster, though, when she agreed to play former assassin Natasha Romanoff, aka Black Widow, in the Marvel Cinematic Universe. Johansson made her debut as the character in the Robert Downey Jr. vehicle "Iron Man 2" (2010) and brought the character to fruition fully in "The Avengers." Outside of the superhero world, she starred with Matt Damon in "We Bought a Zoo" (2011) and portrayed actress Janet Leigh in "Hitchcock" (2012). Actor Joseph Gordon-Levitt cast her in his directorial debut "Don Jon" (2013). Even though she didn't appear on screen, Johansson gained notice for voicing a virtual assistant that Joaquin Phoenix forms an unhealthy bond with in Spike Jonze's "Her" (2013). She continued her trend of working with strong directors when she co-starred in Jon Favreau's "Chef" (2014). The Marvel world soon beckoned, however, and she returned to playing Black Widow for "Captain America: The Winter Soldier" (2014) and "Avengers: Age of Ultron" (2015). Having proven her physical prowess in the superhero films, she starred as a genetically altered woman in Luc Besson's thriller "Lucy" (2014). She would later join the ensemble cast of the Coen Brothers' Hollywood comedy "Hail, Caesar!" (2016) and starred in the live-action remake of the anime classic "Ghost in the Shell" (2017). She also starred with Kate McKinnon and Ilana Glazer in the comedy "Rough Night" (2017). Her run as Black Widow reached a whole new level with "Captain America: Civil War" (2016), "Avengers: Infinity War" (2018), and "Avengers: Endgame" (2019). The three films would combine to take in more than $5-billion dollars at the box office worldwide. She gained positive reviews for her role opposite Adam Driver in "Marriage Story" (2019) playing an actress going through a divorce. She also appeared in Taika Waititi's inventive "Jojo Rabbit" (2019). After appearing as Natasha Romanoff alongside a variety of other superheroes, Johansson's character was finally given a stand-alone film with "Black Widow" (2020).
Photos
THE NANNY DIARIES, foreground: Scarlett Johansson (standing), Nicholas Art, 2007. ©Weinstein Company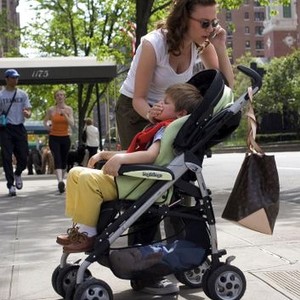 THE PERFECT SCORE, Scarlett Johansson, 2004. ©Paramount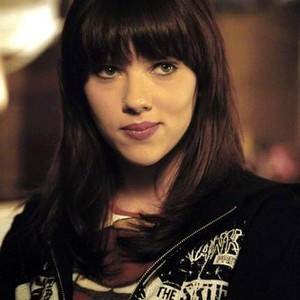 SING, SCARLETT JOHANSSON, VOICE OF ASH, 2016. PH: NORMAN JEAN ROY/© UNIVERSAL PICTURES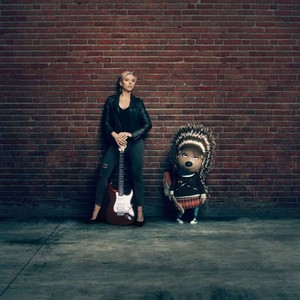 SING, THE LEAD CAST SHARES THE STAGE WITH THE CHARACTERS THEY PORTRAY, FROM LEFT: SETH MACFARLANE, TORI KELLY, REESE WITHERSPOON, MATTHEW MCCONAUGHEY, TARON EGERTON, SCARLETT JOHANSSON, NICK KROLL, 2016. PH: NORMAN JEAN ROY/© UNIVERSAL PICTURES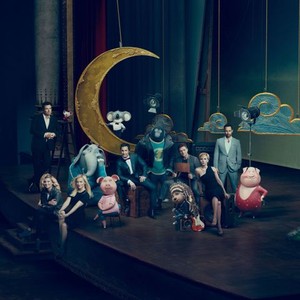 THE PERFECT SCORE, Leonardo Nam, Scarlett Johansson, Chris Evans, Erika Christensen, Bryan Greenberg, Darius Miles, 2004, (c) Paramount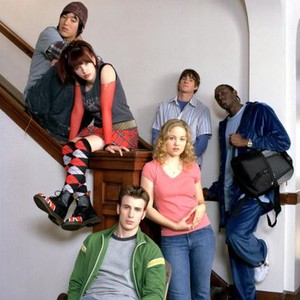 ROUGH NIGHT, L-R: SCARLETT JOHANSSON, KATE MCKINNON, ZOE KRAVITZ, JILLIAN BELL, ILANA GLAZER, 2017. PH: MACALL POLAY/©COLUMBIA PICTURES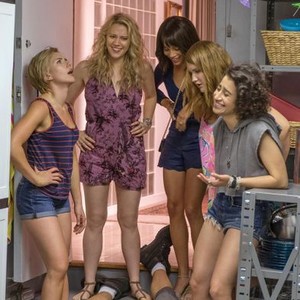 IN GOOD COMPANY, Topher Grace, Scarlett Johansson, Dennis Quaid, 2004, (c) Universal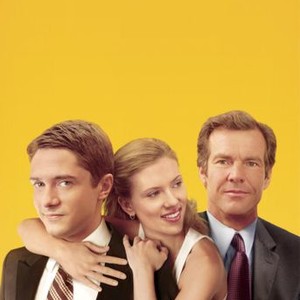 THE PERFECT SCORE, Scarlett Johansson, 2004. ©Paramount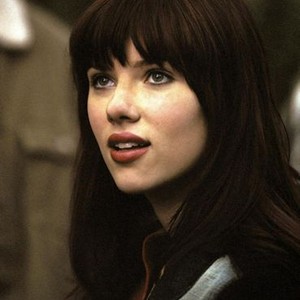 VICKY CRISTINA BARCELONA, from left: Javier Bardem, Scarlett Johansson, 2008, © Weinstein Company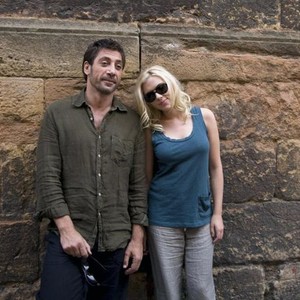 THE PERFECT SCORE, Scarlett Johansson, 2004. ©Paramount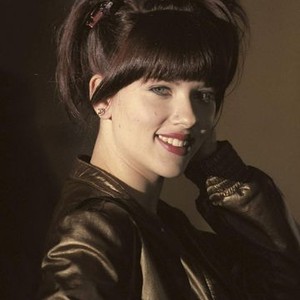 GHOST IN THE SHELL, SCARLETT JOHANSSON, 2017. PH: JASIN BOLAND/© PARAMOUNT PICTURES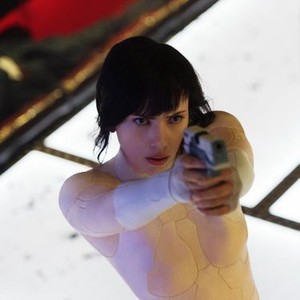 GHOST WORLD, Scarlett Johansson, 2001.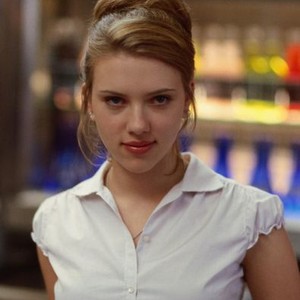 THE PERFECT SCORE, Bryan Greenberg, Scarlett Johansson, 2004. ©Paramount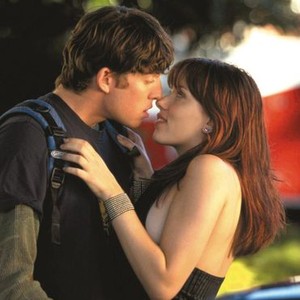 THE PERFECT SCORE, Chris Evans, Scarlett Johansson, 2004. ©Paramount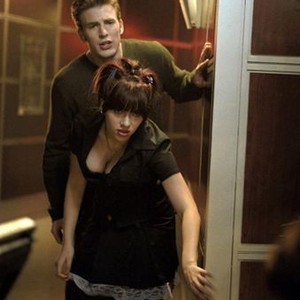 THE PERFECT SCORE, Scarlett Johansson, 2004. ©Paramount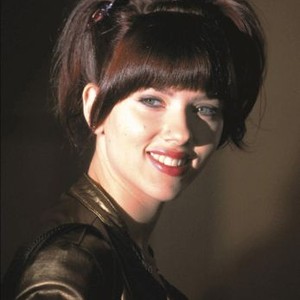 THE ISLAND, Ewan McGregor, Scarlett Johansson, 2005, (c) DreamWorks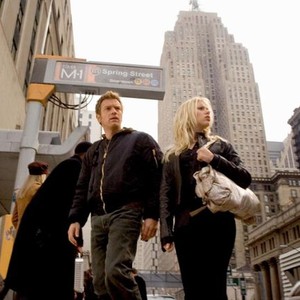 IN GOOD COMPANY, Scarlett Johansson, Topher Grace, 2004, (c) Universal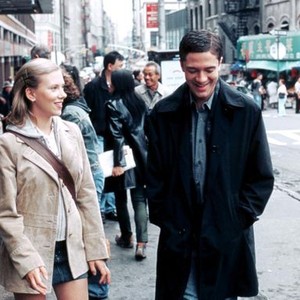 THE PERFECT SCORE, Scarlett Johansson, Leonardo Nam, Chris Evans, 2004, (c) Paramount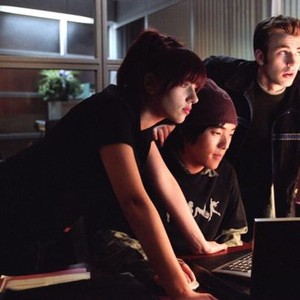 MANNY AND LO, Scarlett Johansson, Mary Kay Place, Aleksa Palladino, 1996. ©Sony Pictures Classics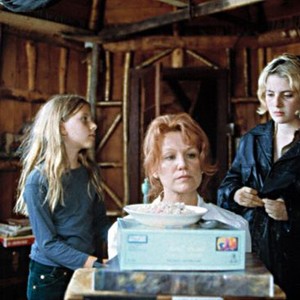 A LOVE SONG FOR BOBBY LONG, Scarlett Johansson, 2004, (c) Lions Gate