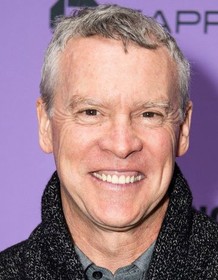 Tate Donovan
Highest Rated: 96% Argo (2012)
Lowest Rated: Not Available
Birthday: Sep 25, 1963
Birthplace: Tenafly, New Jersey, USA
Actor-director Tate Donovan began his career in front of the camera while barely out of his teens, only to discover a second vocation as a television director some 20 years later. Blessed with boyish good looks and a winning smile, Donovan made early feature film appearances in modest offerings like the teenage sci-fi adventure "Space Camp" (1986). Supporting roles in "Clean and Sober" (1988) and "Memphis Belle" (1990) offered more adult material and paved the way for Donovan's first starring role in the romantic-comedy "Love Potion No. 9" (1992), co-starring Sandra Bullock. Behind the scenes, Bullock became one of several A-list actresses Donovan would become romantically involved with, followed by the likes of Jennifer Aniston and Lauren Graham. He starred alongside Jon Cryer in the short-lived sitcom "Partners" (Fox, 1995-96) then voiced the Greek demigod "Hercules" (1997) for the Disney animated feature. During his time as a regular cast member on the teen drama "The O.C." (Fox, 2003-07), Donovan began to segue into directorial work, a dual role he continued during his three-year stint on the legal drama "Damages" (FX, 2007-2010; Audience Network, 2011- ). Multi-talented and ambitious, Donovan's willingness to diversify assured him the kind of job security rarely enjoyed in the unpredictable professional landscape of Hollywood.
Photos
SPACECAMP, Kelly Preston, Tate Donovan, Kate Capshaw, Lea Thompson, Larry B. Scott, front: Joaquin Phoenix (as Leaf Phoenix), 1986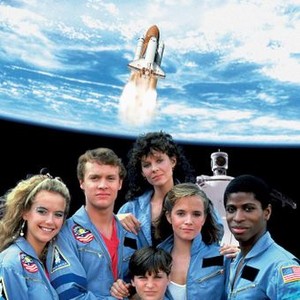 24: Live Another Day, Tate Donovan (L), Kim Raver (R), 'Day 9: 1:00 PM-2:00 PM', Season 1, Ep. #3, 05/12/2014, ©FOX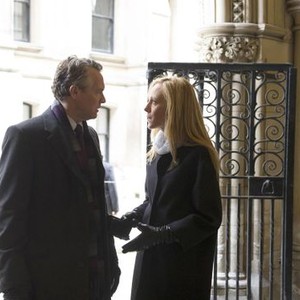 Hostages, Rhys Coiro (L), Tate Donovan (R), '2:45 PM', Season 1, Ep. #4, 10/14/2013, ©CBS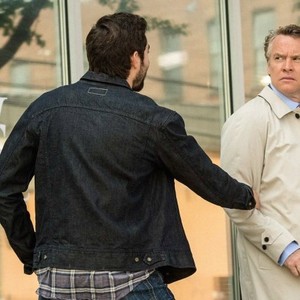 LOVE POTION NO. 9, Tate Donovan, Sandra Bullock, 1992, TM and Copyright (c)20th Century Fox Film Corp. All rights reserved.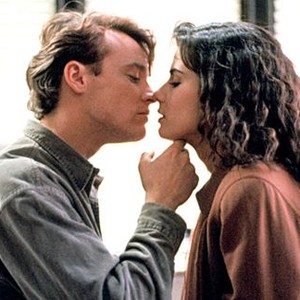 LOVE POTION NO. 9, Sandra Bullock, Tate Donovan, 1992, bench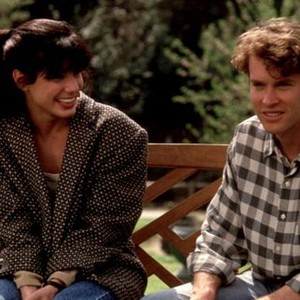 HOLY MATRIMONY, Tate Donovan, Patricia Arquette, 1994, (c) Buena Vista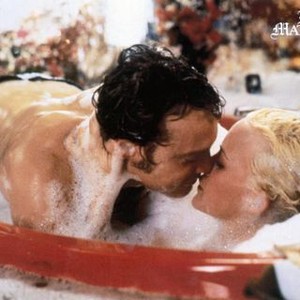 Deception, Tate Donovan (L), Marin Hinkle (R), 'A Drop Of Blood And A Microscope', Season 1, Ep. #3, 01/21/2013, ©NBC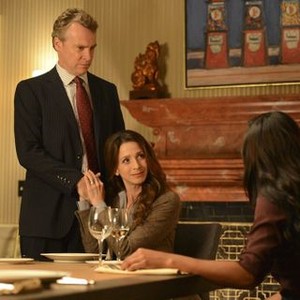 Deception, Tate Donovan, 'Pilot', Season 1, Ep. #1, 01/07/2013, ©NBC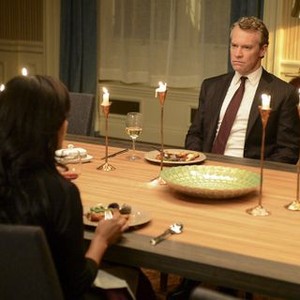 Deception, Tate Donovan, 'Pilot', Season 1, Ep. #1, 01/07/2013, ©NBC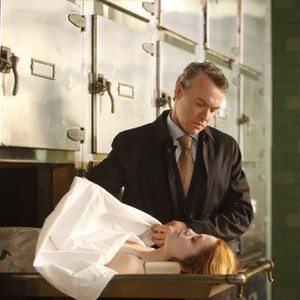 Deception, Tate Donovan, 'Pilot', Season 1, Ep. #1, 01/07/2013, ©NBC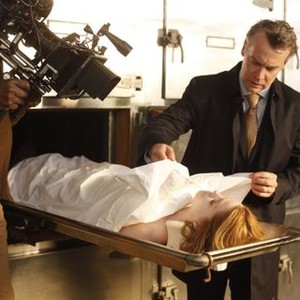 ARGO, from left: Kerry Bishe, Scoot McNairy, Christopher Denham, Tate Donovan, Rory Cochrane, Clea DuVall, 2012. ph: Claire Folger/©Warner Bros. Pictures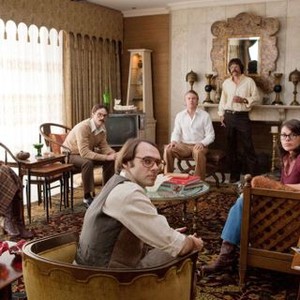 Deception, Tate Donovan, 'Pilot', Season 1, Ep. #1, 01/07/2013, ©NBC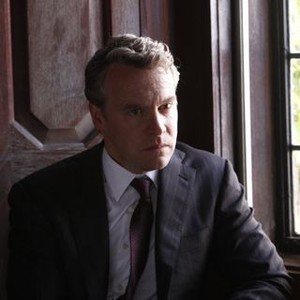 ARGO, Rory Cochrane (left, with vest), Christopher Denham (left, leather jacket), Clea DuVall (woman, eyeglasses), Tate Donovan (eyeglasses on head), Ben Affleck (gray jacket), 2012. ph: Keith Bernstein/©Warner Bros. Pictures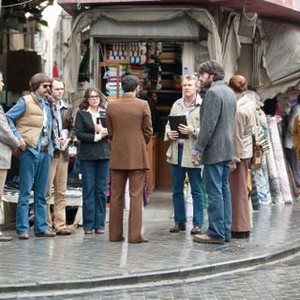 Deception, Tate Donovan, 'One, Two, Three...One, Two, Three', Season 1, Ep. #4, 01/28/2013, ©NBC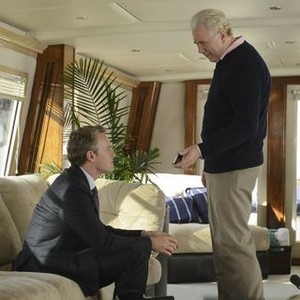 Deception, Victor Garber (L), Tate Donovan (R), 'One, Two, Three...One, Two, Three', Season 1, Ep. #4, 01/28/2013, ©NBC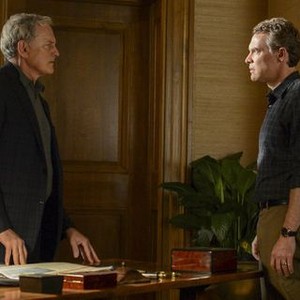 Deception, Tate Donovan, 'One, Two, Three...One, Two, Three', Season 1, Ep. #4, 01/28/2013, ©NBC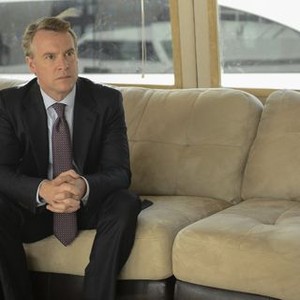 Deception, Tate Donovan (L), Wes Brown (R), 'Tell Me', Season 1, Ep. #7, 02/18/2013, ©NBC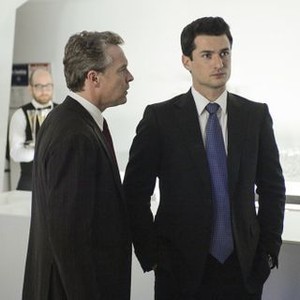 Deception, Tate Donovan (L), Bree Williamson (R), 'Pilot', Season 1, Ep. #1, 01/07/2013, ©NBC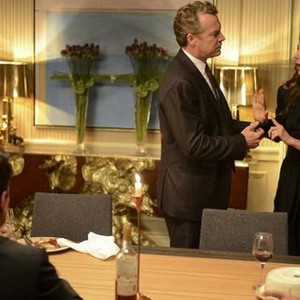 Deception, Tate Donovan, 'A Drop Of Blood And A Microscope', Season 1, Ep. #3, 01/21/2013, ©NBC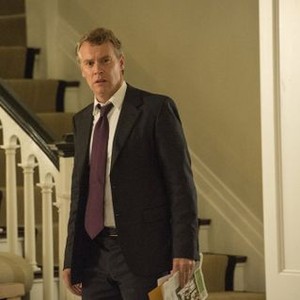 GOOD NIGHT AND GOOD LUCK, Alex Borstein, Patricia Clarkson, Reed Diamond, Grant Heslov, George Clooney, Tate Donovan, Robert Downey Jr., David Strathairn, 2005, (c) Warner Independent Pictures