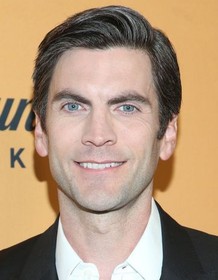 Wes Bentley
Highest Rated: 97% Mission: Impossible - Fallout (2018)
Lowest Rated: 4% Soul Survivors (2001)
Birthday: Sep 4, 1978
Birthplace: Jonesboro, Arkansas, USA
Rising out of relative obscurity in the late 1990s to capture audiences' attention with his riveting portrayal of an alienated youth in "American Beauty" (1999), actor Wes Bentley was an intense performer with an almost supernatural stillness to his screen persona. Bentley was the subject of considerable media coverage after "Beauty" scored multiple Oscar wins, and he went on to appear in such films as "Ghost Rider" (2007). In 2009, he was cast in the Broadway play "Venus in Fur" (2010), followed by a prominent role in the highly-anticipated blockbuster "The Hunger Games" (2012). He moved easily from well-regarded independents including "Lovelace" (2013) and "Welcome To Me" (2014) to supporting roles in blockbusters like Christopher Nolan's "Interstellar" (2014) and "Mission Impossible Fallot" (2018).
Photos
PETE'S DRAGON, from left: Oona Laurence, Bryce Dallas Howard, Wes Bentley, 2016. ph: Matt Klitscher/© Walt Disney Studios Motion Pictures
WEIRDSVILLE, from left: Wes Bentley, Scott Speedman, 2007. ©Magnolia Pictures
SOUL SURVIVORS, Wes Bentley, 2001.
AMERICAN BEAUTY, Wes Bentley, Chris Cooper, 1999, © DreamWorks
AMERICAN BEAUTY, Wes Bentley, 1999, (c)DreamWorks
SOUL SURVIVORS, Wes Bentley, Eliza Dushku, 2001
THE CLAIM, Milla Jovovich, Wes Bentley, Julian Richings, 2000. ©United Artists
FOUR FEATHERS, Wes Bentley, 2002, (c) Paramount
THE CLAIM, Sarah Polley, Wes Bentley, 2000. ©United Artists
American Horror Story, Evan Peters (L), Wes Bentley (R), 10/05/2011, ©FX
American Horror Story, Evan Peters (L), Wes Bentley (R), 10/05/2011, ©FX
American Horror Story, Wes Bentley, 'She Gets Revenge', Season 5: Hotel, Ep. #10, 12/16/2015, ©FX
American Horror Story, Wes Bentley, 'She Gets Revenge', Season 5: Hotel, Ep. #10, 12/16/2015, ©FX
KNIGHT OF CUPS, Wes Bentley, 2015. ph: Melinda Sue Gordon/©Broad Green Pictures
American Horror Story, Evan Peters (L), Wes Bentley (R), 10/05/2011, ©FX
WE ARE YOUR FRIENDS, from left: director Max Joseph, Wes Bentley, Zac Efron, on set, 2015. ph: Tony Rivetti Jr./© Warner Bros. Pictures
WE ARE YOUR FRIENDS, from left: Zac Efron, Wes Bentley, 2015. ph: Tony Rivetti Jr./© Warner Bros. Pictures
American Horror Story, Wes Bentley (L), Evan Peters (R), 10/05/2011, ©FX
WE ARE YOUR FRIENDS, Wes Bentley, 2015. ph: Tony Rivetti Jr./©Warner Bros. Pictures
WE ARE YOUR FRIENDS, l-r: Zac Efron, Wes Bentley, 2015. ph: Tony Rivetti Jr./©Warner Bros. Pictures