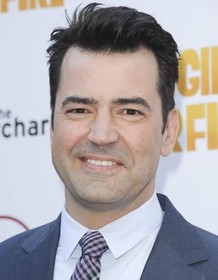 Ron Livingston
Highest Rated: 100% The Featherweight (2023)
Lowest Rated: 10% The Professor (2018)
Birthday: Jun 5, 1967
Birthplace: Cedar Rapids, Iowa, USA
Born on June 5, 1968 in Cedar Rapids, IA, Ron Livingston is an American actor. As a student at Marion High School, Livingston's main activities were wrestling on the school's team and acting. His father even joined him in a stage production of "Oklahoma." At age 16, Livingston broke the news of his career plans to his parents and upon graduation, trekked to Connecticut to study acting at Yale University 's prestigious drama department. At Yale, Livingston's classmates included future stars Edward Norton and Paul Giamatti . At one point, Livingston directed Norton in a production of Chekov's "The Cherry Orchard." After graduating from college with degrees in theater and literature, Livingston moved to Chicago, where he first performed in small-staged production of Shakespeare before understudying in various productions at Chicago's Goodman and Touchstone Theaters. Getting all he could out of the Windy City stage, he took the next logical step by moving to Los Angeles where, like many struggling actors before him, began working in the mailroom - but not at the William Morris Agency; instead, at the Universal Studios theme park. Livingston's first audition was for MTV 's original " The Real World," but the first onscreen gig he landed was marked by a pair of lines in the feature film comedy, "Straight Talk" (1992) - lines that were ultimately cut from the film altogether. Roles were sparse in the first few years, but 1996 marked a very rapid turning point for the eager actor's bourgeoning career. Post-theme park, he was cast as a series regular in a prominent ABC vehicle for Molly Ringwald called "Townies" (1996), along with then-unknowns Lauren Graham, Jenna Elfman and Eric McCormack. Although he had a prominent role as Ringwald's boyfriend, the seaside-based sitcom vanished from the schedule after only four months. The same could not be said for his other offering that year - the "so money" slice of Angeleno nightlife, "Swingers." Written by Livingston's real-life buddy Jon Favreau, the movie was loosely based on the experiences Favreau had when he first moved to L.A. By 1998, Livingston was cast as the loutish best friend on "That's Life" (1998), a Fox sitcom that began in early March and unfortunately left the air a month later. But the following year, Livingston made good on his "Swingers" promise by again finding himself smack dab in the middle of a timeless classic. As the lead role in Mike Judge's first live-action film, "Office Space" (1999). With two iconic flicks behind him, Livingston branched out, playing a variety of roles so as not to be pigeon-holed. October finally saw the release of "Body Shots" (1999). In 2000, Livingston decided to flex his acting muscle by portraying Beat poet Allen Ginsberg in the independent road trip drama, "Beat" (2000). He also opted to try his luck once more on series television, joining ABC's hit drama "The Practice" (1997-2004) during the 2001-02 season as the frequently-recurring D.A. Alan Lowe. Riding high in a role created specifically for him, his first appearance in September of that year came at the same time the actor debuted with the lead role of Capt. Lewis Nixon in HBO 's prestige WWII miniseries, "Band of Brothers" (2001). Livingston played novelist Jack Berger - known simply as "Berger" - on seasons five and six of HBO's "Sex and the City" (1998-2004), Livingston suddenly found himself an object of desire to millions of female viewers - all of whom hoped Carrie Bradshaw (Sarah Jessica Parker) had finally found her soulmate in the brooding Berger. At least that was initially the case. He became a permanent part of "Sex" lore by turning his nice-guy image on its ear by infamously dumping Carrie with a post-it note. Post-Berger, Livingston continued to turn out memorable performances, including that of screenwriter Charlie Kaufman's coarse, semi-fictional agent in "Adaptation" (2002); the tough S.W.A.T. team leader Donnie Anderson in "44 Minutes: The North Hollywood Shoot-Out" (2003); and as a hard-nosed businessman trying to sanitize the old panache of Vegas casinos in "The Cooler" (2003). The popularity of Livingston's Berger on "Sex in the City" had proven to studio executives that Livingston could charm the female contingent that he was cast as Brittany Murphy's onscreen boyfriend in the summer romantic comedy "Little Black Book" (2004). After segueing from light to dark comedy as a perverted private school teacher in "Pretty Persuasion" (2005), Livingston decided to stay put on television for a while, appearing on Fox's hostage negotiation drama "Standoff" (2006-07). Combining a witty romantic spark with co-star Rosemarie DeWitt amidst the element of danger, the short-lived show let Livingston do what he did best - be the guy's guy and the girl's guy. His charm worked on DeWitt in real life, and the two were married in 2009. That year, he starred in another swiftly cancelled series, the sci-fi show "Defying Gravity," and soon shifted his focus back to film. Following supporting parts in two 2010 comedies, "Dinner for Schmucks," starring Steve Carell and Paul Rudd, and the amiable love story "Going the Distance," Livingston went on to a featured role in the lauded HBO TV movie "Game Change" (2012). In 2013, he had a particularly busy year, with a stint on the popular period drama "Boardwalk Empire" (HBO, 2010-14), a lead turn in the indie comedy "Drinking Buddies" and a performance as a haunted farmhouse owner in the horror hit "The Conjuring." Livingston next appeared in historical drama "Parkland" (2013) and military family drama "Fort Bliss" (2014), followed by indie drama "James White" (2015) and dark comedy "Addicted to Fresno" (2015). Supporting roles in the comedy reboot "Vacation" (2015) and Joe Swanberg's "Digging For Fire" (2015) were followed by a larger co-starring role in the thriller "The Fifth Wave" (2016). After appearing in Michael Showalter's black comedy "Search Party" (TBS 2016- ), Livingston returned to TV full time, starring in Peter Farrelly's "Loudermilk" (Audience 2017- ), a comedy about alcoholic recovery, and co-starring in the drama "A Million Little Things" (ABC 2018- ). Between seasons, Livingston appeared in crime thriller "Shimmer Lake" (2017), Harry Dean Stanton's farewell film "Lucky" (2017), Jason Reitman's comedy-drama "Tully" (2018) and road trip comedy "The Long Dumb Road" (2018).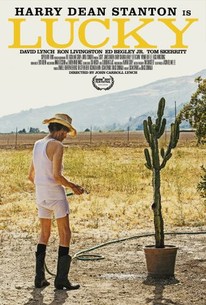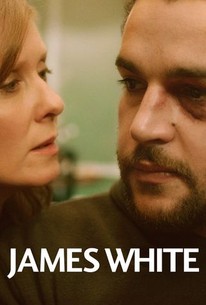 James White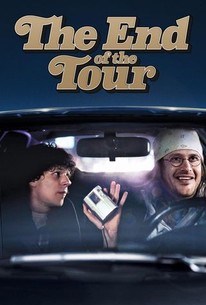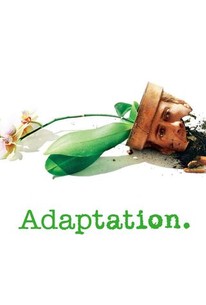 Adaptation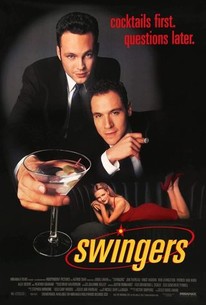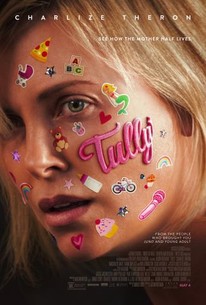 Tully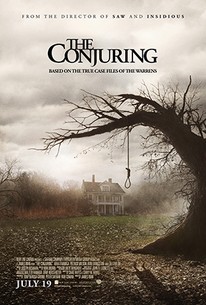 Photos
Ron Livingston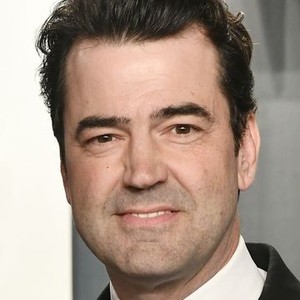 Actor Ron Livingston arrives at the Los Angeles Premiere Of RLJE Films THE MAN WHO KILLED HITLER AND THEN THE BIGFOOT held at ArcLight Cinemas Hollywood on February 4, 2019 in Hollywood, Los Angeles, California, United States. Photoshot/Everett Collection, (ZB7996_328752_0034)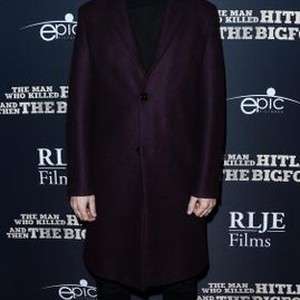 Ron Livingston at arrivals for Disney ABC Television Hosts: TCA Winter Press Tour 2019, The Langham Huntington, Pasadena, Pasadena, CA February 5, 2019. Photo By: Priscilla Grant/Everett Collection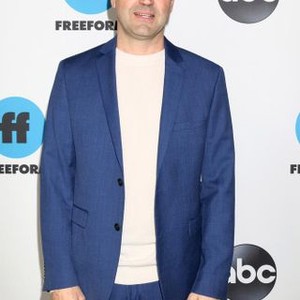 Ron Livingston at arrivals for GAME NIGHT Premiere, TCL Chinese Theatre (formerly Grauman''s), Los Angeles, CA February 21, 2018. Photo By: Priscilla Grant/Everett Collection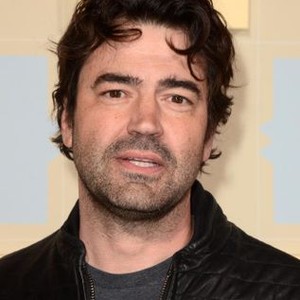 Ron Livingston at arrivals for DIGGING FOR FIRE Premiere, Arclight Hollywood, Los Angeles, CA August 13, 2015. Photo By: Elizabeth Goodenough/Everett Collection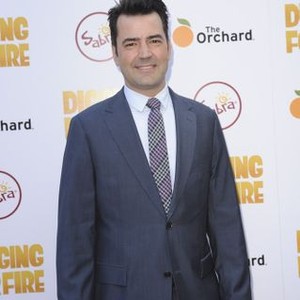 Ron Livingston at arrivals for DIGGING FOR FIRE Premiere, Arclight Hollywood, Los Angeles, CA August 13, 2015. Photo By: Elizabeth Goodenough/Everett Collection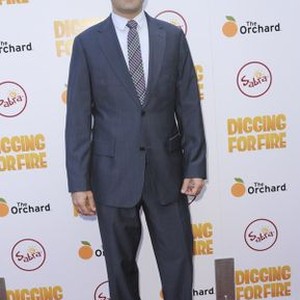 Ron Livingston, Rosemarie DeWitt at arrivals for THE ODD LIFE OF TIMOTHY GREEN Premiere, El Capitan Theatre, Los Angeles, CA August 6, 2012. Photo By: Elizabeth Goodenough/Everett Collection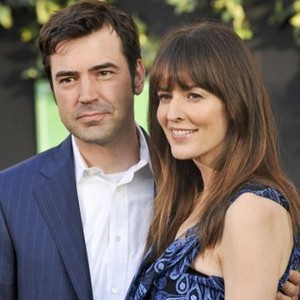 Ron Livingston at arrivals for FORT BLISS Screening, Directors Guild of America (DGA) Theatre, Los Angeles, CA September 11, 2014. Photo By: Elizabeth Goodenough/Everett Collection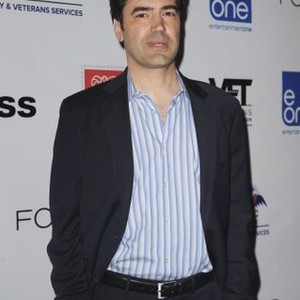 Rosemarie DeWitt, Ron Livingston at arrivals for The 20th Annual Screen Actors Guild Awards (SAGs) - ARRIVALS 2, The Shrine Auditorium, Los Angeles, CA January 18, 2014. Photo By: Elizabeth Goodenough/Everett Collection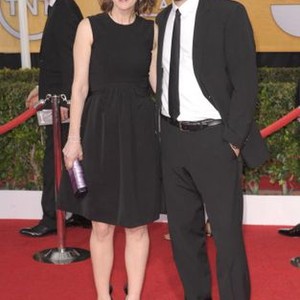 LITTLE BLACK BOOK, Ron Livingston, Brittany Murphy, Kathy Bates, Holly Hunter, 2004, (c) Columbia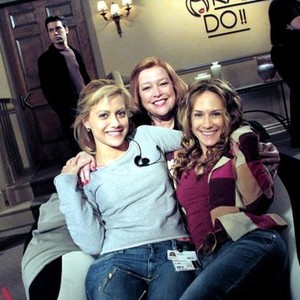 CAMPFIRE TALES, Jacinda barrett, ron Livingston, Christine Taylor, and James Marsden, 1997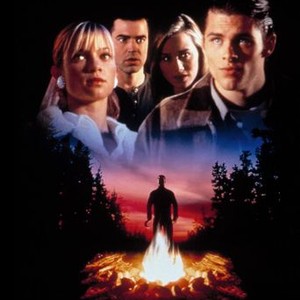 MUSIC WITHIN, Melissa George, Michael Sheen, Ron Livingston, 2007. ©MGM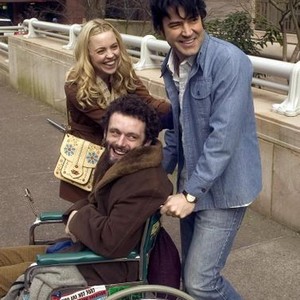 SWINGERS, Ron Livingston, Jon Favreau, Patrick Van Horn, Vince Vaughn, 1996, (c)Miramax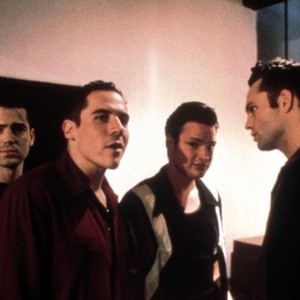 SWINGERS, Patrick Van Horn, Vince Vaughn, Jon Favreau, Ron Livingston, Alex Desert, 1996. (c) Miramax Films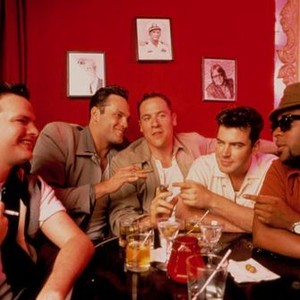 THE COOLER, Ron Livingston, Alec Baldwin, 2003, (c) Lions Gate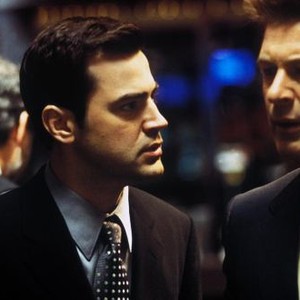 DINNER FOR SCHMUCKS, from left: Ron Livingston, David Walliams, Bruce Greenwood, Larry Wilmore, 2010. Ph: Merie Weismiller Wallace/©Paramount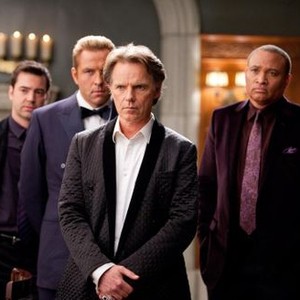 OFFICE SPACE, Gary Cole, Ron Livingston, 1999, TM & Copyright (c) 20th Century Fox Film Corp. All rights reserved.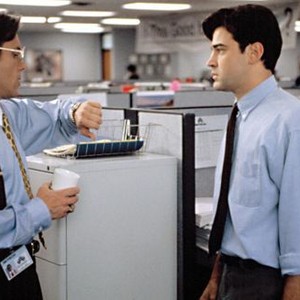 HOLLY, Ron Livingston, 2006. ©Slowhand Cinema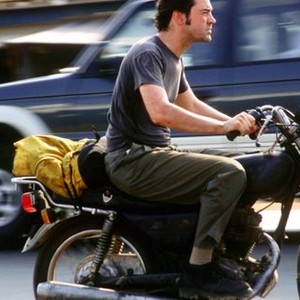 OFFICE SPACE, Jennifer Aniston, Ron Livingston, 1999, TM and Copyright (c) 20th Century Fox Film Corp. All rights reserved.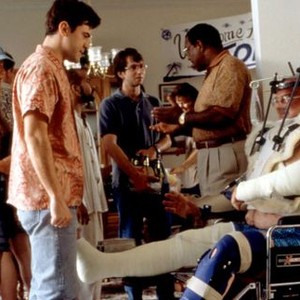 OFFICE SPACE, Ron Livingston, John C. McGinley, Paul Willson, 1999, TM and Copyright (c) 20th Century Fox Film Corp. All rights reserved.