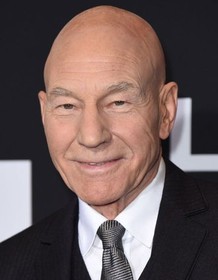 Patrick Stewart
Highest Rated: 100% Hamlet (2009)
Lowest Rated: Not Available
Birthday: Jul 13, 1940
Birthplace: Mirfield, Yorkshire, England, UK
Equally at home on stage or screen, Sir Patrick Stewart beamed into the public's consciousness as Captain Jean-Luc Picard in "Star Trek: The Next Generation" (Syndicated, 1987-94) and never left. Born in Yorkshire, England, he began acting as a youngster, attending the Bristol Old Vic Theatre School. He joined the Royal Shakespeare Company in his mid-20s, performing with fellow future stars Ben Kingsley and Helen Mirren. He made his screen debut in an episode of "Story Parade" (BBC, 1964-65) but primarily concentrated on his stage career until the early-1970s. After gaining notice for his RSC performances in "Julius Caesar" and "Antony and Cleopatra," he was cast in the Russian play "The Love Girl and the Innocent" for an episode of "BBC Play of the Month" (BBC, 1965-83). His stage work crossed over to the screen as well when he recreated his acclaimed portrayal of Enobarbus for "Antony and Cleopatra" (ITVC, 1974). On television, he starred in the miniseries "North & South" (BBC, 1975) and appeared as Sejanus in "I, Claudius" (BBC2, 1976). While still performing regularly on stage, he continued acting occasionally on television, including playing Claudius in a production of "Hamlet, Prince of Denmark" (BBC, 1980) and joined the cast of the big screen King Arthur epic "Excalibur" (1981). He was cast as the lead in the series "Maybury" (BBC2, 1981-83) playing psychiatrist Dr. Edward Roebuck. Stewart also appeared in David Lynch's big-budget adaptation of Frank Herbert's sci-novel "Dune" (1984). He would soon, though, find a role that would catapult him to lasting fame. After the success of the "Star Trek" films of the 1980s, the creator of the original TV series, Gene Roddenberry created a follow-up, "Star Trek: The Next Generation" with Stewart as Captain Jean-Luc Picard of the Starship Enterprise. The show weathered some early bumps to eventually find a rabid and loyal following, thanks in large part to Stewart's commanding performance. It became one of the most successful syndicated shows in television history, winning Hugo and Peabody awards. While appearing on "Next Generation," he continued making stage appearances, including starring in a one-man adaptation of Charles Dickens "A Christmas Carol" that would become a recurring part of his career. After his series ended, the actor followed the role to the big screen in "Star Trek Generations" (1994), getting a chance to appear on screen with his "Star Trek" predecessor, William Shatner's James T. Kirk. He showed a markedly different side when he appeared with Steven Weber in the film adaptation of Paul Rudnick's play "Jeffrey" (1995) playing a gay decorator whose partner is infected with AIDS. He returned to playing Picard for "Star Trek: First Contact" (1996). He went on to star in the comedy "Masterminds" (1997) and play Captain Ahab in "Moby Dick" (USA Network, 1998). Another return to the Enterprise in "Star Trek: Insurrection" (1998) followed, along with a TV version of his stage performance of Scrooge in "A Christmas Carol" (TNT, 1999). As the 21st Century arrived, Stewart found another role that would nearly match Picard. Bryan Singer cast the actor as Professor Charles Xavier, leader of a group of superhero mutants, in "X-Men" (2000) based on the popular Marvel comic book. For a time, he was leading two film franchises, appearing in "Star Trek: Nemesis" (2002) and "X2: X-Men United" (2003). On television, he joined Glenn Close for a retelling of "The Lion in Winter" (Showtime, 2003). He also starred with Kyle Machlachlan in Jules Verne's "Mysterious Island" (Hallmark, 2005) and in the miniseries "Eleventh Hour" (ITV, 2006). He rejoined his mutant cohorts in the sequel "X-Men: The Last Stand" (2006). His sonorous vocal style made him a natural for voice work and the actor racked up numerous credits, including lending his talents to shows like "Family Guy" (Fox, 1999- ) and "Robot Chicken" (Cartoon Network, 2005- ). Stewart returned to his Shakespearian roots with a Tony-nominated turn in "Macbeth" and joining David Tennant for "Hamlet" (BBC2, 2009). He appeared as well with his "X-Men" co-star Ian McKellen in a production of "Waiting for Godot." Not everything was quite so highbrow, as the actor starred in the comedy "Hunting Elephants" (2013). After starring as a Juilliard dance professor in "Match" (2014), he reteamed with McKellen for another mutant adventure. His Professor X and McKellen's Magneto shared the screen with their younger versions, played by James McAvoy and Michael Fassbender, in "X-Men: Days of Future Past" (2014). The actor also starred in the holiday comedy "Christmas Eve" (2015) and the series "Blunt Talk" (Starz, 2015-16). He had a chance to play Charles Xavier one more time, starring with Hugh Jackman in "Logan" (2017). He starred with Close and John Malkovich in "The Wilde Wedding" (2017) and played Merlin in "The Kid Who Would Be King" (2019). After appearing in the reboot of "Charlie's Angels" (2019). Stewart returned to the role that first made him famous. The actor played an older Jean-Luc Picard in "Star Trek: Picard" (CBS All-Access: 2020- ).
Photos
Patrick Stewart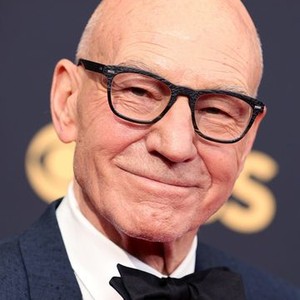 DAD SAVAGE, Patrick Stewart, 1998, (c) Polygram Filmed Entertainment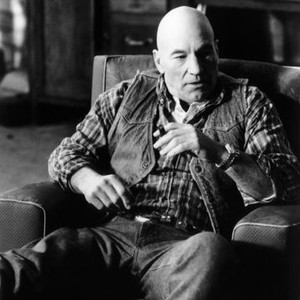 JEFFREY, Patrick Stewart, Steven Weber, Michael T. Weiss, 1995, (c) Orion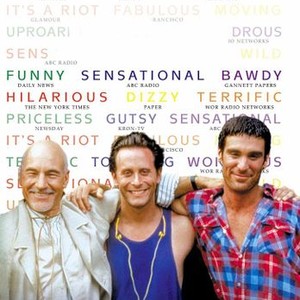 THE PAGEMASTER, Macaulay Culkin as Richard Tyler, Patrick Stewart as Adventure, 1994. © 20th Century Fox Film Corp..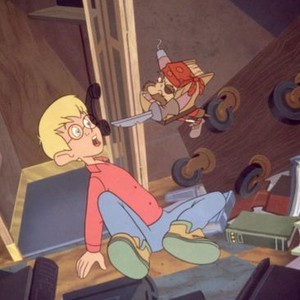 X-MEN: THE LAST STAND, (aka X-MEN 3), Shawn Ashmore, Ellen Page, Halle Berry, Daniel Cudmore, Hugh Jackman, Kelsey Grammer, James Marsden, Anna Paquin, Patrick Stewart, Ben Foster, 2006, TM & Copyright (c) 20th Century Fox Film Corp. All rights reserved.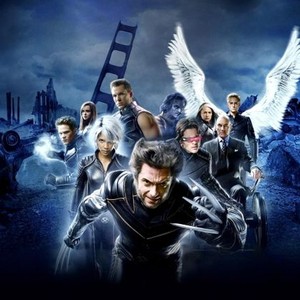 The Late Late Show With James Corden, Patrick Stewart, 03/23/2015, ©CBS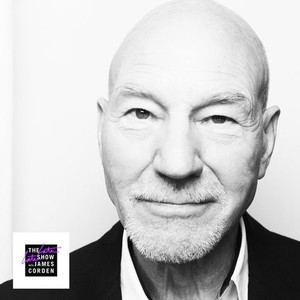 THE PAGEMASTER, Horror (right, Frank Welker), Richard Tyler (voice: Macaulay Culkin), Fantasy (top, voice: Whoopi Goldberg), Adventure (bottom, voice: Patrick Stewart), 1994. ©20th Century Fox Film Corp..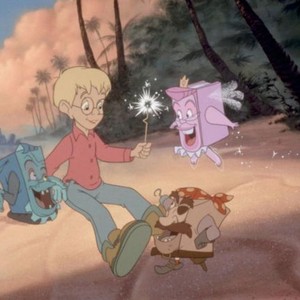 Blunt Talk, Patrick Stewart (L), Jacki Weaver (R), 'A Beaver That's Lost Its Mind', Season 1, Ep. #4, 09/12/2015, ©STARZPR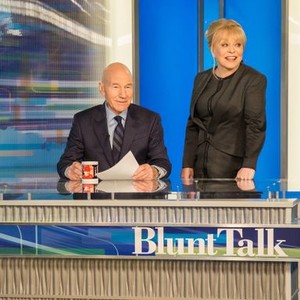 Blunt Talk, Jacki Weaver (L), Patrick Stewart (R), 'I Seem to Be Running Out of Dreams for Myself', Season 1, Ep. #1, 08/22/2015, ©STARZPR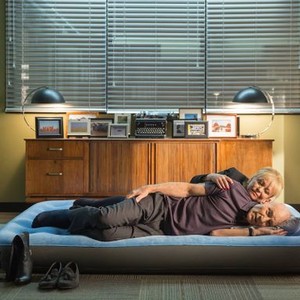 Blunt Talk, Adrian Scarborough (L), Patrick Stewart (R), 'I Seem to Be Running Out of Dreams for Myself', Season 1, Ep. #1, 08/22/2015, ©STARZPR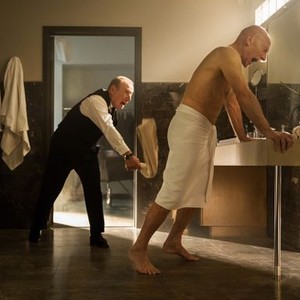 Blunt Talk, Patrick Stewart, 'I Seem to Be Running Out of Dreams for Myself', Season 1, Ep. #1, 08/22/2015, ©STARZPR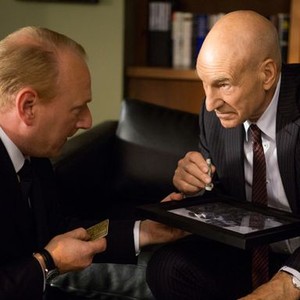 Blunt Talk, Patrick Stewart, 'All My Relationships End in Pain', Season 1, Ep. #3, 09/05/2015, ©STARZPR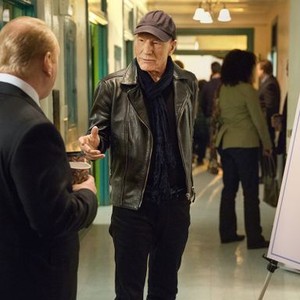 Blunt Talk, Adrian Scarborough (L), Patrick Stewart (R), 'All My Relationships End in Pain', Season 1, Ep. #3, 09/05/2015, ©STARZPR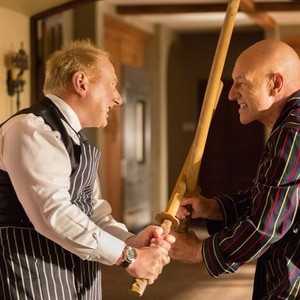 Blunt Talk, Jacki Weaver (L), Patrick Stewart (R), 08/22/2015, ©STARZPR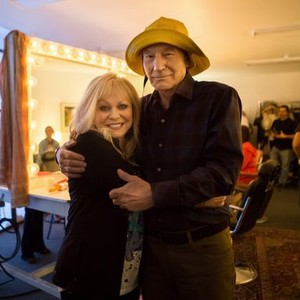 Blunt Talk, Golden Brooks (L), Patrick Stewart (R), 'A Beaver That's Lost Its Mind', Season 1, Ep. #4, 09/12/2015, ©STARZPR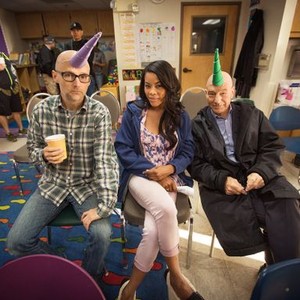 Blunt Talk, Patrick Stewart, 'I Seem to Be Running Out of Dreams for Myself', Season 1, Ep. #1, 08/22/2015, ©STARZPR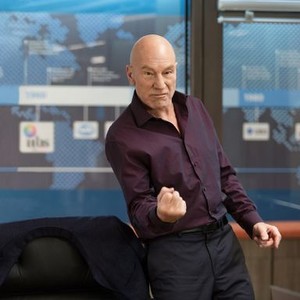 Blunt Talk, Patrick Stewart, 'The Queen of Hearts', Season 1, Ep. #5, 09/19/2015, ©STARZPR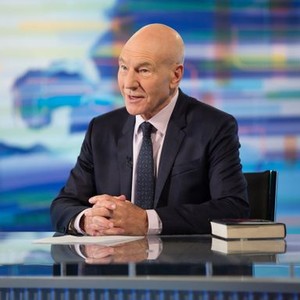 Blunt Talk, Patrick Stewart, 'I Experience Shame And Anticipate Punishment', Season 1, Ep. #2, 08/29/2015, ©STARZPR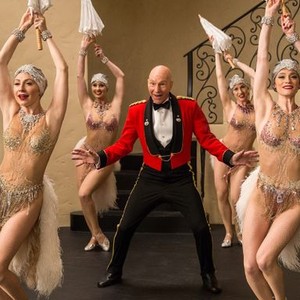 Blunt Talk, Patrick Stewart (L), Adrian Scarborough (R), 'I Seem to Be Running Out of Dreams for Myself', Season 1, Ep. #1, 08/22/2015, ©STARZPR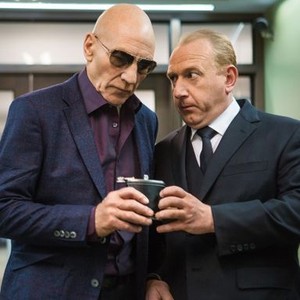 Blunt Talk, Patrick Stewart (L), Richard Lewis (R), 'I Seem to Be Running Out of Dreams for Myself', Season 1, Ep. #1, 08/22/2015, ©STARZPR